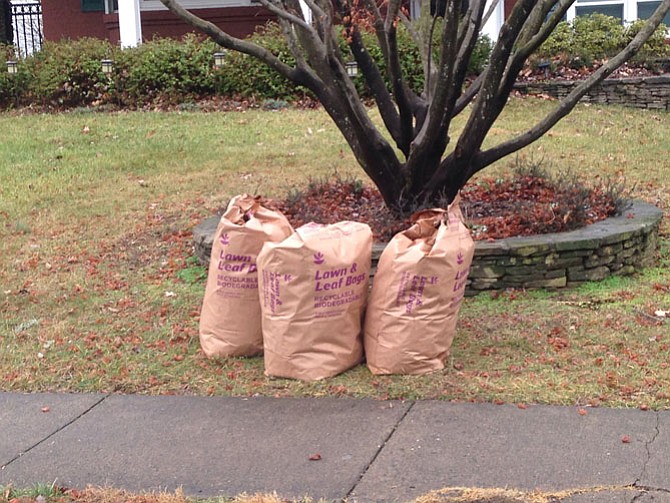 Fairfax County — At Tuesday's Board of Supervisors meeting, the public hearing to consider an ordinance to amend and readopt Chapter 109.1 of the Fairfax County Code on the prohibition of plastic bags for yard waste was deferred indefinitely. The Board of Supervisors also voted unanimously to approve Supervisor Herrity's motion to immediately communicate to the citizens, trash haulers, and lawn service companies that there is currently no approved ban in Fairfax County.
Supervisor Pat Herrity (R-Springfield) stated, "I am glad our residents will have the ability to weigh in on any attempt to ban plastic bags for yard waste and that the County is clarifying that no ban currently exists. I believe a ban would negatively impact our residents and our recycling efforts."
West Springfield High to Host Valentine's Fundraiser
American Cancer Society Crop/Craft -- "Make Your Own Valentines Table" -- will be held Saturday, Feb 4, 9 - 5 p.m. with Fun Vendor Shop: 2 - 4 p.m. at the West Springfield High School Cafeteria (6100 Rolling Road, Springfield). Vendors include: Stella & Dot, Mary Kay, Pampered Chef, Karinas Kreations, Tupperware, Stampin' Up, LuLaRoe, Thirty-One Gifts, Creative Memories, Scentsy. All donations go to American Cancer Society. Call Leslie Carlin at 703-866-4962 or email fourcarlins@verizon.net for info.

Nominations Sought for Scholar-Athlete Honors
The National Capital Region Chapter of the National Football Foundation is accepting nominations for their 2017 Scholar-Athlete banquet. The Chapter awards five $1000 scholarships annually to deserving high school senior scholar athletes who played high school football. Nominees are evaluated on academic and athletic excellence, as well as contributions to their school and community. Nomination packets have been mailed to each high school head coach in the National Capital Region. Deadline for submission of nomination packets is April 7, 2017. The 11th Annual Awards Banquet will be held on April 23, 2017 at the Army-Navy Club in Arlington.
The National Capital Region Chapter requests and urges participation from all high schools in the National Capital Region.
For additional information, contact your Head Football Coach.