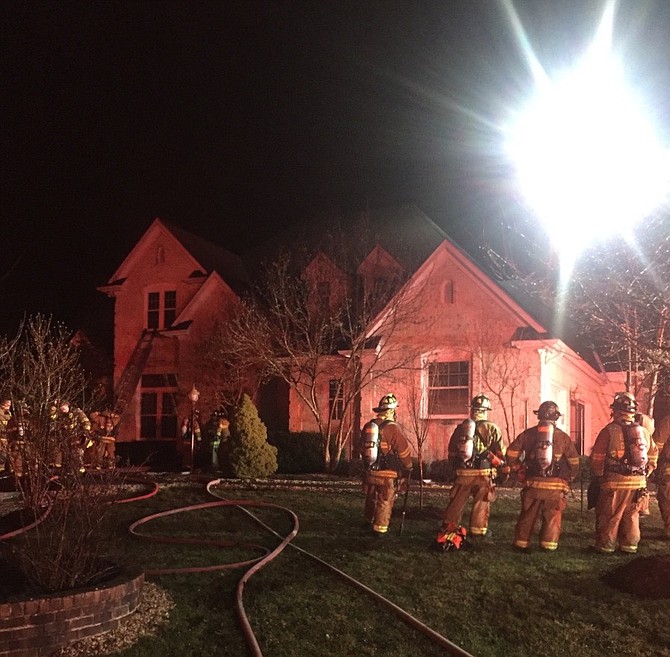 Fairfax — At approximately 10:10 p.m. on Monday, Jan. 23, units responded to a reported house fire in the 5000 block of Huntwood Manor Drive in the Fairfax section of Fairfax County.
Units arrived on scene and observed smoke coming from the attic area of a three-story house. Firefighters quickly located the fire and found that it had spread into the basement and attic space. A second alarm was requested to bring additional resources to the scene. The fire was brought under control in approximately 30 minutes.
The home was occupied by two adults and three children. There were working smoke alarms in the house, however the fire was discovered by an occupant before the alarms activated. All occupants safely evacuated the home prior to the arrival of fire and rescue units.
A total of five occupants were displaced. Red Cross assistance was offered and declined. There were no civilian or firefighter injuries reported.
Fire Investigators determined that the fire was accidental and originated in the chimney. The fire was caused by an operating gas fire place that caused the ignition of the structural wooden framework within the chimney chase. Damage estimates as a result of the fire is $30,000 according to Fairfax County Fire & Rescue Department.