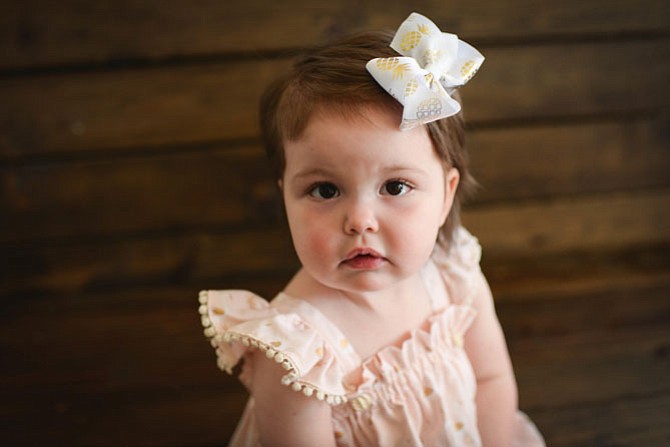 How to Donate Blood
INOVA Hospital provides blood supplies to more than 20 hospitals in the Washington D.C. Metropolitan area. They require about 250 blood products per day, but the shelf life of blood is only five days. Once that blood expires, it can no longer be used, and a new blood product is needed to replace it. The only way to keep blood supply stocked is through regular donations. A person can donate up to six times per year.
People with O negative blood type are encouraged to donate as much as possible because Type O negative is the universal blood donor. This means that this blood will be a match for anyone, and the paramedics do not have to waste vital time matching blood types when trying to prevent someone from bleeding to death.
"There is no other type of volunteer activity where you can give one hour of your time and save up to three lives," said Julia Ward, marketing manager for INOVA blood donation services.
One of the main reasons people choose not to donate is fear. Fear of the unknown. Fear of needles. Donor of four years, Kristy Mastromichalis said she always meets first time donors who are so nervous before they donate, but they are always so surprised at how easy and quick it was.
"It's so easy, just go do it," said Mastromichalis.
To become a donor or volunteer to support local blood drives, contact INOVA blood donation services at 571-434-3632.
It started out as just another normal day for the Bryan family of Vienna as they enjoyed spending time with their beautiful 1-year-old daughter, Audrey Bryan. But, it wasn't long before they realized that this day would soon become the beginning of a nightmare.
"She was this happy, healthy baby, and suddenly, she's not," said Jennifer Bryan, Audrey's mother.
Audrey was a very social baby, always smiling, going to swim lessons, or making her way to one of her many playgroups. But, out of nowhere, Audrey started getting very sick. She would start to get really pale, and low on energy as if it had been completely drained out of her. Just one week after Audrey's first birthday, she was diagnosed with hemophagocytic lymphohistiocytosis or HLH, a rare, life-threatening autoimmune disease. Audrey's body was attacking itself.
There are two types of HLH. One version is caused by environmental factors, and the other is genetically inherited. Unknowingly, both of Audrey's parents were carriers and passed down HLH traits to Audrey. The genetic form of HLH is triggered by an environmental factor, often a virus or infection. A child can live a healthy life until this gene is activated by illness, which is what happened to Audrey.
Audrey started receiving blood transfusions, which temporarily restored her color and her energy.
THE DIFFERENCE between Audrey before and after the transfusions was like night and day. But, it was becoming clear that the transfusions wouldn't be enough to cure her. Audrey's only chance for survival would be a bone marrow transplant.
To prepare for her transplant, Audrey had to be healthy enough to receive the new bone marrow. This meant Audrey's frail, young body being pumped full of steroids, and being drained by the invasiveness of chemotherapy. The family was put on house isolation to protect Audrey from acquiring any illnesses. Even exposure to bacteria from a run to the grocery store could jeopardize Audrey's entire treatment.
The family moved to Cincinnati for the transplant. Jennifer Bryan lost her wedding planning business and Adam Bryan, Audrey's father, was forced to work remotely. After moving, Audrey was in the hospital for more than a month.
AFTER THE TRANSPLANT was complete, the Bryans waited to see if Audrey's exhausted little body accepted the foreign bone marrow. They were filled with anticipation waiting to hear from the doctor that the bone marrow was accepted. The Bryan family could finally breathe a little easier knowing that their toughest days were behind them.
Jennifer Bryan was more than grateful for the transplant, but acknowledges that it would not have been possible without the numerous blood transfusions from generous donors. Unfortunately, there are not always blood products available for those who need them.
Now 2 years old, baby Audrey is a happy little girl who will soon begin ballet lessons as she returns to her normal life because a stranger gave an hour of their time.