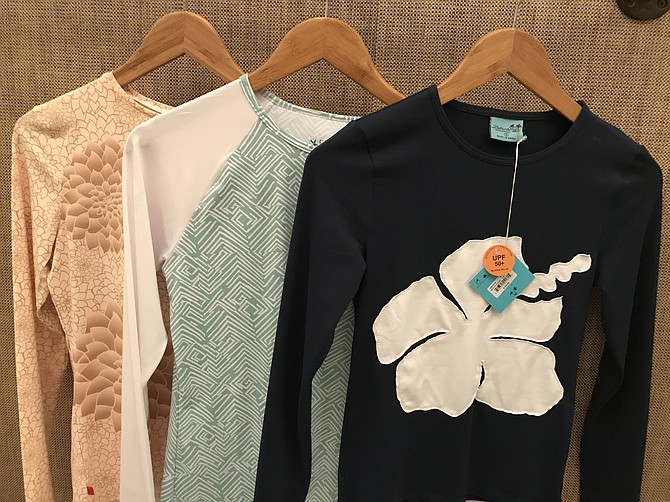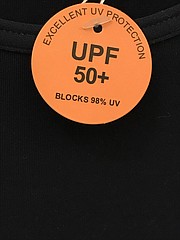 With many summer vacations well underway, one of the most important travel accessories comes in the form of sun protection. When helping clients organize summer wardrobes, Bethesda-based esthetician, personal stylist and organizer Michaela Vickers, includes Ultraviolet Protection Factor (UPF) clothing. In addition to sunscreen, choosing the right clothing plays a role in defending oneself from harmful sunrays.

"Sun protective clothes used to be synonymous with ugly hats and orthopedic shoes," said Vickers. "But now there's an increasing number of designers who are producing UPF clothing that is both stylish and chic, so it's easier than ever to keep your skin covered without sacrificing style."
The UPF rating system is comparable to the SPF (Sun Protection Factor) rating system that is used for sunscreens. UPF measures a fabric's effectiveness at protecting against both ultraviolet A (UVA) and ultraviolet B (UVB) sunrays. The higher the UPF, the more protection a fabric offers.
"In general, clothing made of tightly-woven fabric best protects skin from the sun," said Vickers. "The easiest way to test if a fabric can protect your skin is to hold it up to the light. If you can see through it, then UV radiation can penetrate the fabric and get to your skin."
The color of the fabric also plays a role," she added. "Darker-colored fabrics are more effective than lighter at blocking out the sun."
From hats and shorts to shirts and pants, apparel offering heavy-duty sun protection exists for even the pickiest of shoppers, says Vickers.
"Solbari, for example, is a line dedicated to sun protective clothing, so anything you get is going to provide great protection," she said. "Think: very chic little black dresses that have UPF 50 protection. For hats, Siggi hats offer an amazing amount of coverage and the hats are stylish enough to make fashion statements."