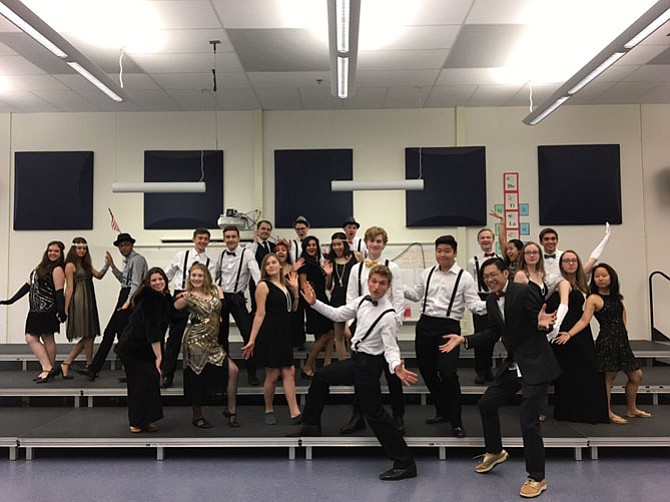 Bring the whole family to enjoy decades of golden oldies at Marshall High School Statesmen Choir's spring show, "Marshall Rewind: Songs Through the Decades." The show, featuring music from the 1920s to the present day, takes place June 1-2 at Marshall High School in Falls Church.
The musical revue will showcase the talent of Marshall's four choir ensembles and two acapella groups with songs that everyone knows and loves ranging from big band classics by Frank Sinatra to soulful hits by Aretha Franklin to '80s chart toppers by Billy Joel and Cindy Lauper to current-day ballads by John Mayer.
"The Marshall Choir spring show is always a feast for the eyes and ears," said choir director Kelli Pierson. "Not only is there amazing vocal diversity among our students but the costumes and the sets create a festive and interactive mood. We welcome music lovers of all ages to celebrate with us."
The show will be performed in Marshall High School's auditorium, 7731 Leesburg Pike, Falls Church, on Thursday, June 1 and Friday, June 2 at 7 p.m. Tickets will be sold at the box office: $5 for children 10 and under, $7 for students and seniors, and $10 for adults.
For more information, visit www.gcmarshallchoral.org.