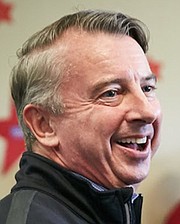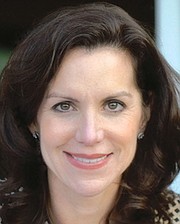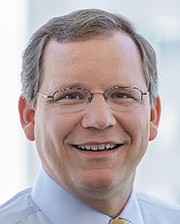 "The primaries left our campaign with a very strong cash on hand figure and a robust ground game that made more than 800,000 contacts during the primary powered by over 6,000 volunteers." — Chris Leavitt, campaign manager for Ed Gillespie
Republican Primary for Governor
Republican Primary for Governor
• Ed Gillespie: 160,000 votes, 44 percent
• Corey Stewart: 156,000 votes, 43 percent
• Frank Wagner: 50,000 votes, 14 percent
Republican Primary for Lieutenant Governor
• Jill Vogel: 150,000 votes, 43 percent
• Bryce Reeves: 140,000 votes, 40 percent
• Glenn Davis: 60,000 votes, 17 percent
Republicans chose their party's two frontrunners in two hotly contested primary fights for governor and lieutenant governor, but their candidates emerged from the June election with battle scars and depleted campaign accounts. Former Republican National Committee Chairman Ed Gillespie entered the campaign a frontrunner. But he spent more than $2 million fighting back an unexpectedly strong challenge from Prince William County Board of Supervisors Chairman Corey Stewart, who came within 5,000 votes of scoring an upset victory that would have upended Republican politics in Virginia. State Sen. Jill Vogel (R-27) beat back two challengers, one of whom accused her of engineering a false claim of infidelity against a rival. Lawyer John Adams was unopposed for attorney general.
"I can't wait to lead a unified ticket to victory in November and wage a campaign that makes us all proud," said Gillespie in a written statement following the election results. "We will not only elect a Republican governor, but lieutenant governor and attorney general."
Stewart served as chairman of the Donald Trump campaign in Virginia until he was fired from the campaign for participating in a protest at the headquarters of the Republican National Committee in Washington, a rally organized by Trump supporters who were concerned the party's support for the reality TV star would be lukewarm. His campaign hit many of the same themes as the Trump campaign, including Stewart's outspoken opposition to undocumented immigrants and unyielding support for Confederate memorials. In the end, the chairman of the Prince William County Board of Supervisors came less than a percentage point away from securing the nomination.
"There's one word you'll never hear from me, and that's unity," said Stewart during a defiant speech in Woodbridge. "Whether it is the political establishment on the right with the Republicans or the political establishment on the left with the Democrats, in fact establishment Republicans and establishment Democrats are one in the same thing."
STEWART'S CAMPAIGN was built on the reputation he built in Prince William County, where he became a national firebrand against undocumented immigrants and sanctuary cities. Although he never had the name recognition that Trump enjoyed from his decades in the spotlight, Stewart appealed to many of the same interest groups — white nationalists who oppose immigrants and support Confederate monuments. Gillespie spent much of the primary avoiding answering questions about his views about the Trump administration. Now he has to move past his narrow victory in the primary and leverage his ability to fundraise in a battle against a Democratic Party united against Trump.
"The primaries left our campaign with a very strong cash on hand figure and a robust ground game that made more than 800,000 contacts during the primary powered by over 6,000 volunteers," wrote Chris Leavitt, Gillespie's campaign manager in a post-primary memo. "The primaries also placed Ed Gillespie squarely in the center-right of Virginia politics. On the Democratic side, the long, expensive and bitter primary forced Ralph Northam to spend over $4 million, reducing his cash on hand to half of ours, and, more importantly, pushing him far to the left politically."
For the most part Gillespie tried to ignore Stewart and another Republican primary rival, state Sen. Frank Wagner (R-7). He agreed to only one televised debate, and declined to answer questions about Trump. The centerpiece of his campaign is a tax cut that would reduce the income tax rate from 5.75 percent to 5.15 percent. On the campaign trail, Wagner said that was an irresponsible move that would threaten to undermine the cash-strapped state budget. But Gillespie and his supporters view tax cuts as a clear way to frame the Republican case for taking the Executive Mansion from Democrats.
"Virginia needs a new direction, and with Ed Gillespie at the helm, the commonwealth will get back on the right track," said Republican Governors Association Chairman Gov. Scott Walker of Wisconsin. "Ed has a substantive vision for Virginia's future, including a commitment to cut taxes, raise take-home pay, reform state government, improve education and encourage business growth and job creation."
VOGEL emerged from a primary fight that often seemed more like a soap opera than a political campaign. Rival candidate state Sen. Bryce Reeves (R-17) accused her of a plot to accuse him of infidelity, a claim Vogel strongly denied. Late in the campaign, Reeves sent a controversial piece of direct mail criticizing Vogel for voting in favor of appointing a gay judge in Fairfax County. Ultimately, she was successful in persuading voters to support a moderate candidate, someone who often sounded like she was already running a general election strategy of appealing to Democrats even though she wasn't yet through the Republican primary.
"The biggest issues of our day should not be partisan issues," said Vogel in a written statement after primary. "As this campaign continues building momentum, I eagerly look forward to earning the support of independents and Democrats who also wish to put principle over party and focus on solving our problems."
McGuireWoods lawyer John Adams was unchallenged in the primary, which means he spent the last few months building a campaign war chest to take on incumbent Democratic Attorney General Mark Herring, who was also unchallenged in the primary. For Adams, it was a case of being in the right place at the right time. Del. Rob Bell (R-58) was considered the frontrunner in the race, but then he decided to withdraw from the race and focus on his reelection campaign to the House of Delegates, where he is expected to become chairman of a key committee next year. Virginia Beach lawyer Chuck Smith was also planning to run, but he failed to submit the required number of signatures. That left Adams unchallenged in the primary.
"I am confident that Virginians want an attorney general that will enforce and defend the laws of our commonwealth, not pursue a political agenda," said Adams in a written statement after the primary. "There's a clear difference between me and Mark Herring, and I look forward to sharing that with every voter over the next five months."