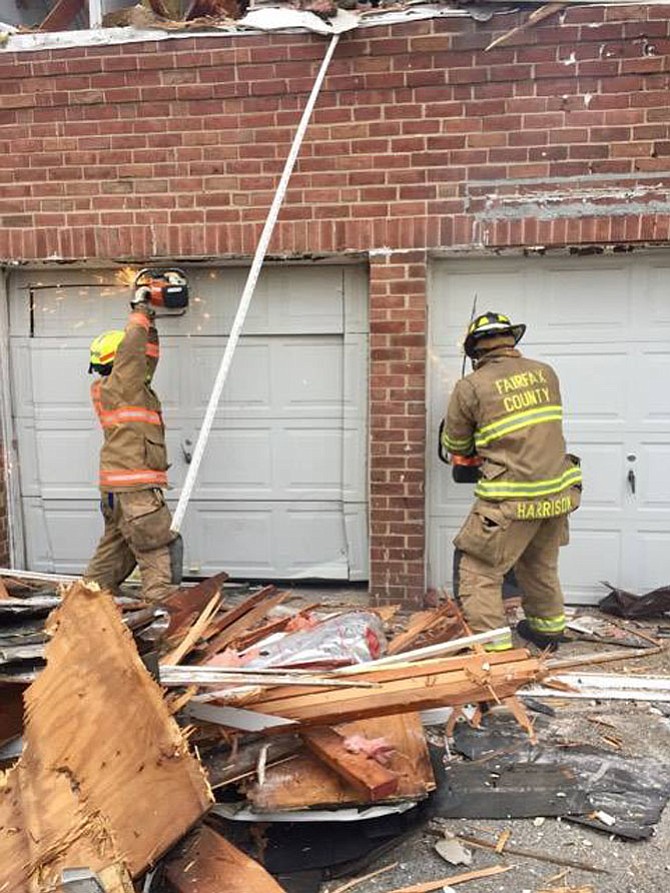 Recently Fire Station 11, Penn Daw, B-Shift had the opportunity to get some hands-on training in a building that used to house the Washington Metropolitan Area Transit Authority Police near the Huntington Metro Station. The building was obtained via the Fairfax County Fire and Rescue Department's acquired structure program that allows our firefighters to utilize donated buildings, slated to be torn down, for training purposes.
Firefighters conducted several training evaluations at this acquired structure. Some of the tasks were forcible entry through roll down doors, creating doors out of windows to rescue downed/trapped firefighters, and forcible entry on exterior metal doors.
This training was very beneficial to all Fire Station 11 firefighters as these were situations that we rarely get to practice in such a realistic environment.