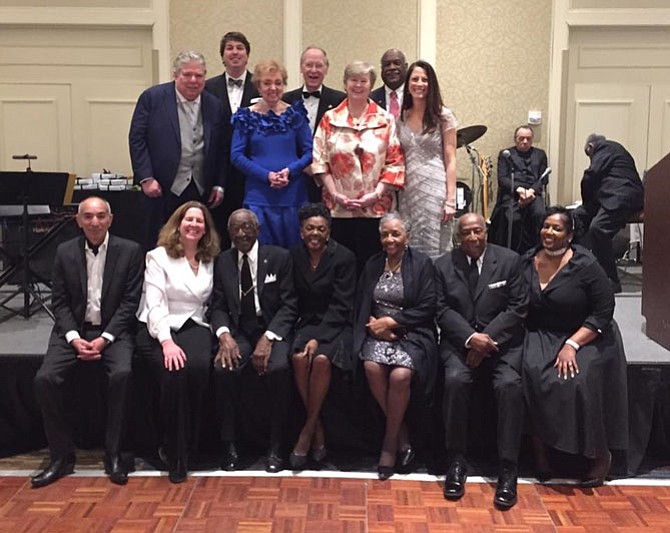 A record crowd gathered March 4 at the Hilton Alexandria Mark Center as Senior Services of Alexandria held its 2017 Generation to Generation Gala to recognize two Alexandria families for their long-term commitment to giving back to the Alexandria community.
Jack Taylor and his son John Taylor and the Charity Family — William Charity, who recently celebrated his 101st birthday, Diane "DeeDee" Marshall, Marjorie and Albert Burts and Kendra Gleaton — were honored for their decades of service to a multitude of organizations throughout the city.
"The families honored at this year's Gala exemplify the spirit of community service that makes Alexandria such a wonderful city," said SSA executive director Mary Lee Anderson. "They each have helped make life better for those around them and SSA was proud to honor their dedication and the positive impact of their good work."
SSA also presented a special award to Gant and Fran Redmon for their many years of leadership and service.
"We've been in Alexandria for 55 years," said Fran Redmon. "From my days as a substitute teacher in the Alexandria public schools to working with arts organizations, it's been a joy watching this community grow."
For more information or to volunteer with Senior Services of Alexandria, visit www.seniorservicesalex.org.