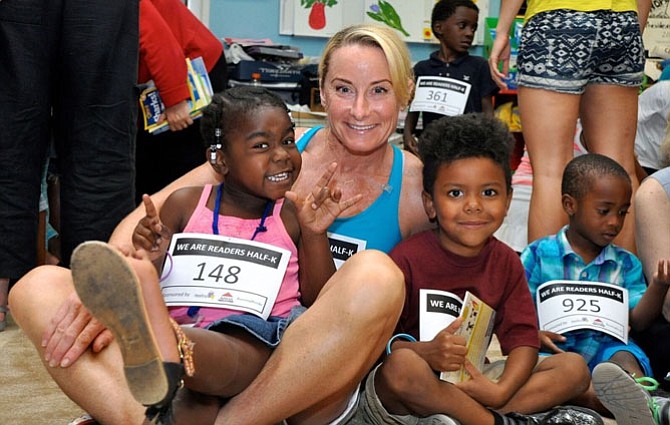 Did you know that kids who move more do better in school? It's not just proven by test results, it's proven by scientific research.
Research has shown that physical movement can affect the brain's physiology by increasing cerebral capillary growth, blood flow, neurotransmitter levels and brain tissue volume, just to name a few. Studies show that active kids have better focus, do better academically, have improved behavior and social skills and are more physically fit.
What does this mean for Alexandria's under-served youth, many of which may not have access to programs, playgrounds and activities that give them an outlet for physical activity?
We know that two out of three of our kids don't get the recommended daily activity of 60 minutes a day. We also know that 30 percent of our kids don't pass their third grade tests, an important indicator of future success, and that the most at risk are our underserved students, 36 percent of whom live below the poverty rate and are especially vulnerable to failure.
When we get kids moving and elevating their heart rates, we give them a better shot at academic achievement and a better shot at success at school and in life.
By working with the city, other local nonprofits, teachers and extracurricular organizations to combine movement and learning into their plans and curriculum, we begin to give kids what they need to gain the academic advantage that other kids in our community have access to through private programs and sports. By working to raise awareness among educators and community leaders, we empower those already invested in our under-served youth to serve them in an even stronger way.
To find out more about how you can help get kids moving to spark academic learning in the classroom, visit runningbrooke.org.