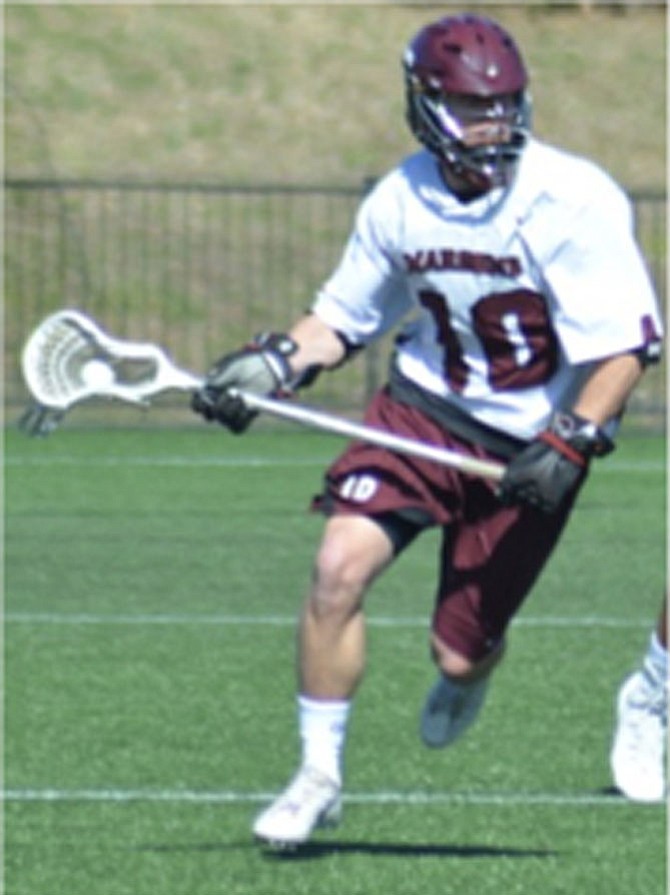 Joe King, a Mount Vernon native and long-time Fort Hunt Youth Athletic Association athlete, was named to the Ray Rostan Men's Lacrosse Sportsmanship Team when the Old Dominion Athletic Conference (ODAC) awards were announced on May 11.
King, a senior defensive midfielder for the Roanoke College Maroons Men's Lacrosse Team played in 11 games and caused three turnovers, collected eight ground balls, and scored one goal, but it was his leadership, team work, and sportsmanship on and off the field that earned him the honor.

King graduated Roanoke College on May 6 with a Business Degree in Finance and Marketing, and he will pursue a business career in Northern Virginia beginning this summer.