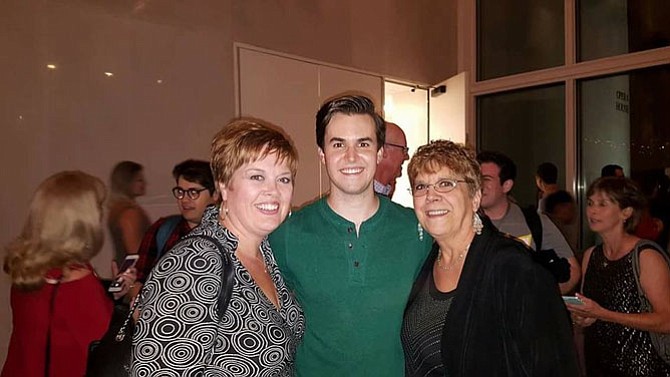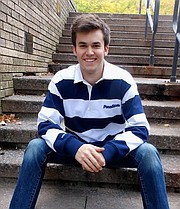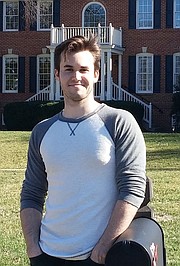 Although Centreville's Kevin Clay is now a professional actor, he never forgets his roots. He also acknowledges and is grateful to everyone who helped him along the way.
"I still tell stories about Westfield [High] all the time," he said. "What I learned most from my time there wasn't just theater. I remember my English teacher, Deborah Van Trees, and my history teacher, Lon Pringle, both in my junior year. They gave me an understanding of the importance of learning from all aspects of life."
Clay said they also taught him that "The end result is not what you should be aiming for, but the process. It's not the grade you get, but what you do along the way. I then applied this advice to every aspect of my life."
In theater, he said, "When you're doing the same show, over and over again, you need to stay present and make it feel brand new every night. So you have to take your character through his story or journey as truthfully as possible. And I will forever be grateful to my first theater teacher at Westfield, Scott Pafumi. He's the one who first made me think I could do theater for my life."
Now, Clay has some advice for others wondering if they, too, could make it in the theater like he's doing. "I'd tell them to be completely unashamed of their love for theater," he said. "And by going to shows or reading about theater, they're increasing their knowledge of it, which is always positive. I'd also say, 'Know that there's always room in your life for the things you're passionate about.'"
"I wanted theater to be both my hobby and my career, and I've been fortunate to make it my reality," he continued. "If other people had thought, 'I can't make it,' we would have lost so many good actors."
Clay said the hardest part is sometimes feeling discouraged when things aren't going great. It's getting past those times "when you're hearing 'no' at auditions or giving your all in a show, but the director doesn't like it and says you've got a long way to go," he said. "But all that's a good thing, as long as you keep a level head and work through it." As for his success in "The Book of Mormon," he said, "This is really my first taste of, hopefully, what will be my career."
And Pafumi, now Herndon Middle's theater director, is confident Clay's words will, indeed, become reality. "As Kevin's high-school theater teacher from 2007-2010, I remain in awe of his talent and drive for the performing arts," said Pafumi. "I knew Kevin since he was in about third grade, the youngest of the dynamic Clay family," which includes Kevin's dad Billy, who acts in local theater productions.
"There was never any doubt in my mind that Kevin would eventually work professionally in the theater as an adult," said Pafumi. "He can sing, dance (while whistling), act and is an extremely hard worker. Even though he's a performer at heart, he took an interest in the behind-the-scenes work and was a great, technical-theater student, too. During his junior year, I taught him how to make lighting cables and program a lighting board, and he loved it."
"While Kevin's in town playing Elder Price, he's promised to visit my classes at school, and I'm excited to share him and his talents with my students," continued Pafumi. "I'm so proud of Kevin and all he's accomplished so far. I love that he went to college and got a degree in Musical Theater, and I love touting that he got professional work almost immediately upon graduation. He's the true 'Portrait of A Graduate' of FCPS, and I take pride knowing I had a part in preparing him for this most excellent journey in the arts."
Others who can also say they knew Clay when are equally thrilled for his success. Local actor Jim Mitchell recalled working with him for the first time in a musical for The Alliance Theatre. "Fourteen years ago, I met a phenomenal kid, Kevin Clay, when I had the privilege to act with him on the same stage when he played the title role in 'Oliver!'" said Mitchell. "Then on Sunday, Oct. 29, I saw a phenomenal actor and man, Kevin Clay, play Elder Price – the lead – in 'The Book of Mormon' at The Kennedy Center."
"It was a remarkable performance," continued Mitchell. "And the star was kind enough to come out the stage door and pay attention to us mortals. Kevin was great, and it was wonderful to see him on that stage having such a great time. We are all really proud and happy for him."
Another local actor, Annie Ermlick, also performed with Clay at Alliance. She saw his show, this past weekend, and raved, as well. "It's awesome from start to finish, and Kevin Clay is absolutely dynamite," she said. "I had a hard time taking my eyes off him, and I know he's going to have an amazing career."