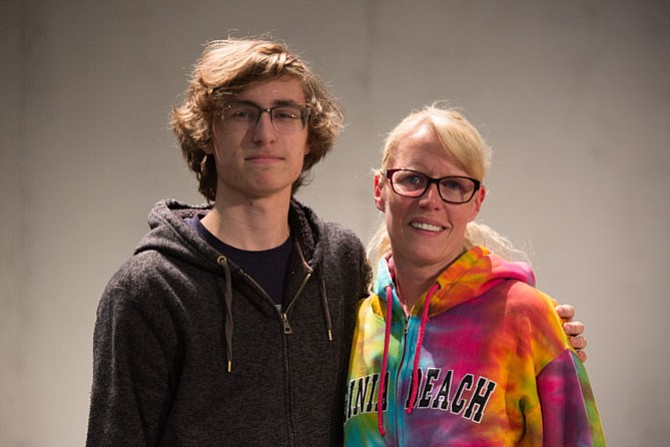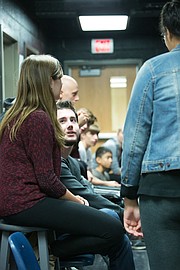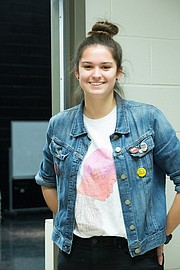 Students at Langley High School are busy building the set and rehearsing for the fall theatre production of A.R. Gurney's "The Dining Room."
The play revolves around the dining room table, where families shared experiences in the traditional setting of their homes and how this has changed since the great depression.
"People don't like to spend time in the dining room anymore, we don't have time for those traditions," said Valerie Karasek, in her fifth year as the Theatre Director at Langley High School.
The students are also entirely in charge of building the set themselves, making it portable so that the theatre space can be shared with other student groups at the school.
Technology director, Leo Mahdessian, a senior from Great Falls, was in charge of supervising the set design. "I operate all the set construction, lighting, and make sure everything is going smoothly. The learning experience is the best part, because mistakes really help us to improve," he said.
The play offers a variety of opportunities for actors to play multiple roles. "The biggest reason I picked this play was that it was a simple set to give as many actors roles as possible," said Karasek. The 18-member cast each play three separate roles.
Will Baruch, a senior at Langley High School from McLean, was excited about the versatility of the roles that he gets to play. "I think it's fun how I get to play different characters with different motives, goals, and objectives. It's also kind of funny because I can change costumes and characters so quickly," he said. Baruch will play three separate roles in the play, Ted, Paul, and Dick.
Caroline Burnham, a senior from Great Falls, is in charge of the publicity surrounding the play, including dealing with the media. "It's stressful because there's a lot of balls in the air, but in a good way," she said.
The multimedia department led by students will make a video trailer for the play as well as conduct interviews with the actors.
"It's a fun show, I'm related to Gurney, he is my aunt's father-in-law. My mom's step-sister married his son," said Burnham. "My mom would always say 'let's invite A.R. over.'"
Langley High School's spring play is "Evita," by Andrew Lloyd Webber, the same playwright who masterminded productions for Broadway such as "Jesus Christ Superstar" and "Cats."
"The Dining Room" will run at Langley High from Nov. 16 to 18. Tickets and more information can be found at Saxon-stage.com.