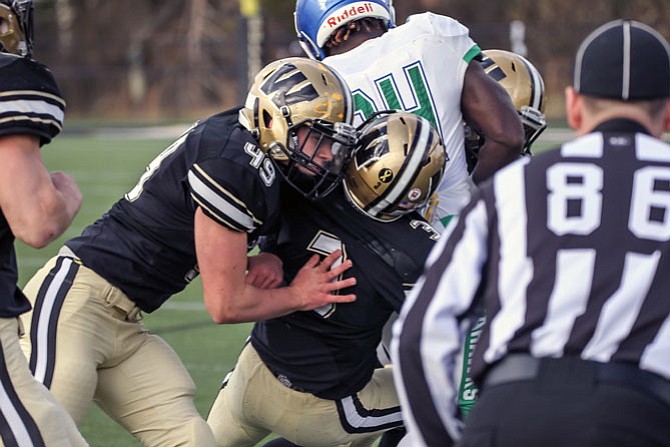 Centreville — The Westfield Bulldogs hosted the 6A Region final against South Lakes on Nov. 25. The Bulldogs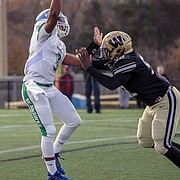 advanced to the final by defeating Battlefield, and Patriot. South Lakes defeated Yorktown and Madison to advance.
Westfield scored first when Bizzett Woodley caught the first of his two touchdown receptions with 8:09 to play in the first quarter. Gavin Kiley put Westfield up 14-0 with 10:26 to play in the second quarter. Later in the second quarter South Lakes scored when Joseph Dagbe caught a pass from QB Devin Miles and lunged into the end zone. In the third quarter, Bizzett Woodley caught his second TD pass from Noah Kim and the Bulldogs were up 21-7 with 4:45 remaining in the quarter. In the fourth quarter, Kim ran in from 5 yards out. A missed extra point would leave the score at 27-7.
For the game Kim, completed 10 of his 20 passes for 114 yards and 3 TDs. Eugene Asante would run for 139 yards on 19 carries and Woodley caught four passes for 60 yards and 2 TDs. South Lakes was led by Miles who completed 12 of 22 passes for 92 yards and a TD.
With the 27-7 win, the Westfield Bulldogs (13-0) will host the Woodbridge Vikings (12-1) who defeated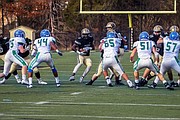 Hylton 28-14 in the VHSL semifinal game. South Lakes (11-2) season ends for the third consecutive year to Westfield.