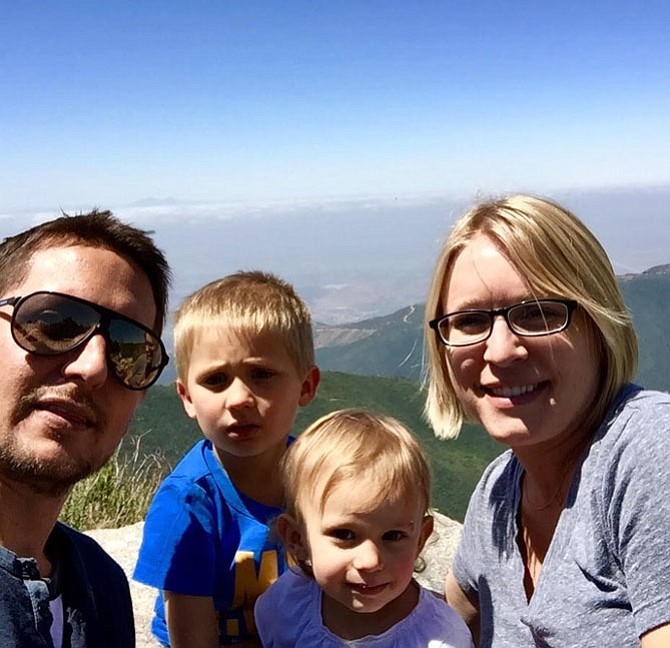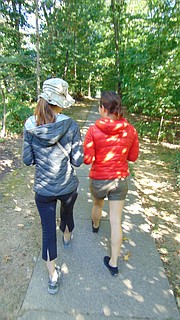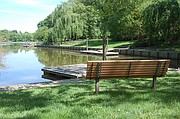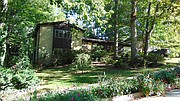 Wessynton, a community of tree-lined streets off Route 235 near George Washington's Mount Vernon Estate, is celebrating its 50th anniversary. There's a big gala planned on Saturday, Oct. 14, at the Belle Haven Country Club. The program will feature Mount Vernon District Supervisor Dan Storck presenting a proclamation honoring Wessynton's golden anniversary and reflections by its original architect, Nicholas Pappas, now age 90. He will speak about his inspirations and visions for the "Wessynton style," including the architecture, exterior color palette, and unique mailboxes.
The 50th year commemoration also included a VIP evening for residents at the Mount Vernon Estate, featuring a reception, private tours of the mansion and the George Washington Library, and a lecture on the history of Wessynton lands, which were once part of Washington's five farms.
"Throughout its history, the common thread is the natural surroundings and intrinsic beauty of the community," said Chris Revere, president, Wessynton Homes Association. "It's very wooded and convenient to work and recreational activities in Northern Virginia. Everyone sees a vibrancy in Wessynton that still exists today. It still looks the way it was envisioned 50 years ago. There's a deep appreciation for that; it's something that is unique and should be treasured and maintained."
Built in 1967, the multi-generational community was once the hunting grounds of the Doeg Indians. The builder, Miller & Smith, created Wessynton as its first planned community in Fairfax County, bounded by Wessynton Way and Cunningham Drive. A number of cul-de-sacs feed off those thoroughfares. It has its own pool, clubhouse, boat launch, tennis courts, playground for children, and Wessynton Forest, which is a pathway that runs through the woods.
The 156 contemporary-style homes had names like Forest House, Garden House, Manor House, Meadow House, and River House. They are mostly made of redwood, brick and glass with accent panels on the doors. Certain earth-tone colors are meant for the main wood siding, panels and doors (brown, tan, green, gray), all designed to blend in with the wooded surroundings.
"Some would characterize this community as mid-century modern. That's a mis-characterization because we're actually post-mid-century modern," said Revere. "In speaking to the architect Nicholas Pappas, he took inspiration from a lot of different sources. The intention was to make Wessynton its own unique style with its own unique color palette. They stole from a lot of different architectural styles. The idea was to build something very distinctive."
A nine-year resident, Revere says what makes Wessynton special is the history and stewardship of the original vision of the community. "We're a volunteer-driven community that depends very much on the involvement of its residents to continue to make it special to make sure that it endures. It's a very unique spirit that makes Wessynton very special," he said.
Added Revere: "We're on one of the original farms belonging to George Washington. They were careful to stay true to George Washington's vision. When it was being developed, they were careful to keep a lot of the trees. Miller & Smith really did want to maintain the visual integrity and natural feel of this community. They built this community to be in harmony with its natural surroundings."
Marguerite Blackwelder, age 91, paid $49,500 for her mid-century modern Manor House on Wessynton Way when she moved there in June 1967. She was one of the 35 original homeowners to move in with husband Arthur "Blackie" (now deceased), sons Rankin (deceased), then 17, and Erick, then 11.
"It's been a wonderful neighborhood. My son and his family are living in my house. There are children of the original owners who have inherited the homes. So we're seeing a nice amount of second- and third-generation people," she said.
She loved that the builder left a variety of trees in the community: hickory, persimmons, sassafras, black walnut, and holly. From the very beginning, she said the community had a strong social connection. It had an active women's tennis league that played competitively in Fairfax County against other tennis clubs. What she especially liked was the variety of residents who followed the architectural guidelines.
"We do have an architectural committee/board so people can find the right paint colors if they're going to change things," she said. "Therefore, it stayed very much like it was planned to be, which most of us liked," she said.
The community is also on a branch of Little Hunting Creek, which has a wharf with two channels that the builder dug so some residents have their own docks. "We have a community dock and people on those channels have their own docks," she said.
Architect Jeremy Fletcher, 41, moved into Wessynton's River House model on Cunningham Drive from Los Angeles last January with wife Fawn, 39, and children Locke, 6, and Ryen, 3. They paid $665,000 for the home.
"I grew up in Mt. Vernon and I'm aware of the neo-colonial nature of the area. We've come to appreciate modernness and openness and glass. And the way the houses are situated in the neighborhood is a great site plan. It was laid out very well," said Fletcher.
He said the builders went to great efforts to maintain as many trees as they could. "They figured out the best way the houses could fit on the lots and oriented the windows to look into the wooded areas. You feel somewhat secluded because you're looking at trees and not other houses," he said.
His wife Fawn, who is active on the Social Committee, said Wessynton tries to do something for each major holiday: an Easter egg hunt down by the pool; a Memorial Day pool party; a Halloween Trick-or-Treat Party; Christmas Caroling; and a July 4th Parade. "We do a parade that starts in the middle of the community and goes down to the pool area," she said. "There's quite a few social events throughout the year."
She said they have a monthly newsletter called "The Byways," and they also have a Yahoo Group. "We can post internally within our neighborhood, like a lost dog or cat. Or if you need someone to house-sit their home. It's a very open communications and everyone's super friendly and outgoing."