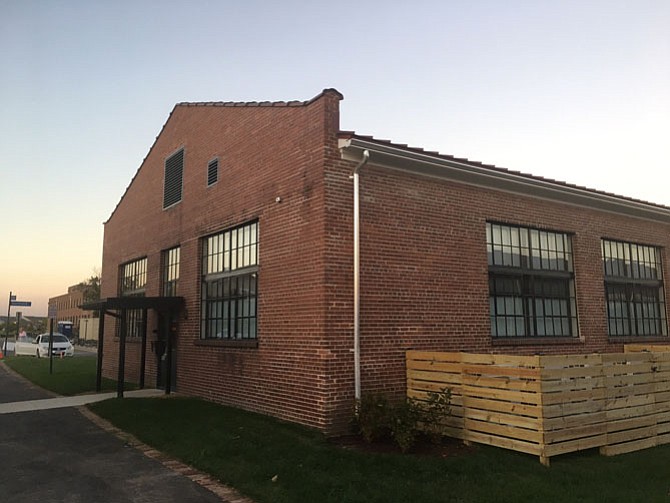 Lorton — For senior citizens living on a fixed income, finding affordable housing in Fairfax County can be quite daunting. Now there's a brand new, economical option at the Lindsay Hill Senior Apartments situated in Spring Hill in the renovated and historic Lorton Prison complex in Lorton.
For seniors aged 62 and older, the gated community located minutes from I-95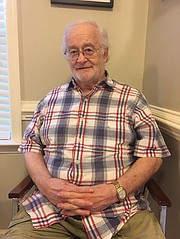 and Lorton Road includes 306 units, with single family homes and two condominium buildings. There are 28 apartments with high ceilings and abundant natural lighting in four dorm buildings, which are ready to move into. The first residents moved in on Sept. 2, 2017.
According to David Schultz, Vice President of Real Estate Development at Community Housing Partners, "Lindsay Hill is an extraordinary opportunity for seniors on a tight budget to live in a gated community with near five-star amenities. ...To lease in a gated, amenitized mixed-use housing development is a once-in-a-lifetime opportunity for some."
Property Manager Christina Deane said the one bedrooms are $817 to $933 a month; and two bedrooms are $917 to $1,010 a month, which include 613 to 1,084 square footage of living space. There's an open floor plan with a kitchen leading to a dining room, which leads to a living room.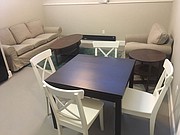 UNITS come with one bedroom and a bathroom; or two bedrooms with one-and-a-half bathrooms. Handicap-accessible apartment homes are also available.
"We will have a community room, a coffee lounge and a fitness center in the Commissary Building," said Deane. "Our residents have access to the Community Center for Spring Hill, which consists of an indoor swimming pool and spa, a fitness center with multi-gyms, treadmills, bicycles, no [free] weights, separate exercise rooms, two tennis courts, a billiards room, a business center, and a great room."
She added, "They also have access to the scenic walking trails around the Lorton Complex and Occoquan Regional Park." In addition, the Workhouse Arts Center is within walking distance, and there's shopping at The Shoppes at Lorton Valley, Lorton Station Market Place, and historic downtown Occoquan. The nearby Inova HealthPlex is located on Sanger Street in Lorton.
Schultz said residents have to go through an income qualification process that looks at their income and assets. If they fall in a certain category of affordability, they are income-eligible to apply to live there. "We do have a few Section 8 dedicated units," he said. "Our typical profile is retired person on a very fixed income."
He said the complex is energy-efficient with solar rooftops, water, heating, LED lighting, air conditioning, and energy appliances to help offset the utility costs for residents, whose only obligation is rent and utilities. They don't have to pay for maintenance costs. "Ours is intended as a near maintenance-free environment. While someone might have lived paycheck to paycheck, this would free them up of the burdens of owning a home," added Schultz.
Residents Ann and Frank Case, both over 62, moved in to Lindsay Hill on Sept. 10, after their daughter, 37, spent a lot of time and energy looking for a new place for them on Zillow.
"We needed to find a place that we could afford better and also had more amenities that we didn't have, like an extra bathroom and washer and dryer in the apartment," said Ann Case, a social worker. "I like the privacy; I like the neighborhood; it's private; it's quiet; it's lovely; it's not crowded; and it's gated."
"My main reason for being here is the rent, number 1," said Frank Case, a retired lawyer. "The $917 a month for a two bedroom, one-and-a-half baths, is critical for us. We have some money to put in savings and it gives us a lot of latitude to do things, even though we haven't gotten to the first month of payment."
"We were paying $1,600 a month in Alexandria in Belle View condominiums," added Ann Case. What Frank Case likes are the amenities that go beyond the rent. "The rec center, the swimming pool, some walking trails. When we're here more, we are going to take a greater advantage to it," he said.
LINDSAY HILL has special move-in packages for those who apply by Oct. 30, 2017, and take occupancy no later than Dec. 1, 2017. There's the Home Entertainment Package, which consists of a 42-inch HDTV, iPad, and washer/dryer. And the Moving Package, which reimburses moving costs, including utility connection fees, movers, etc., not to exceed $2,000.
For further information on Lindsay Hill, email lindsayhill@chpc2.org or call 571-348-3511 or 703-646-4701. The website is www.communityhousingpartners.org/906/466/lindsay-hill-senior-apartments.