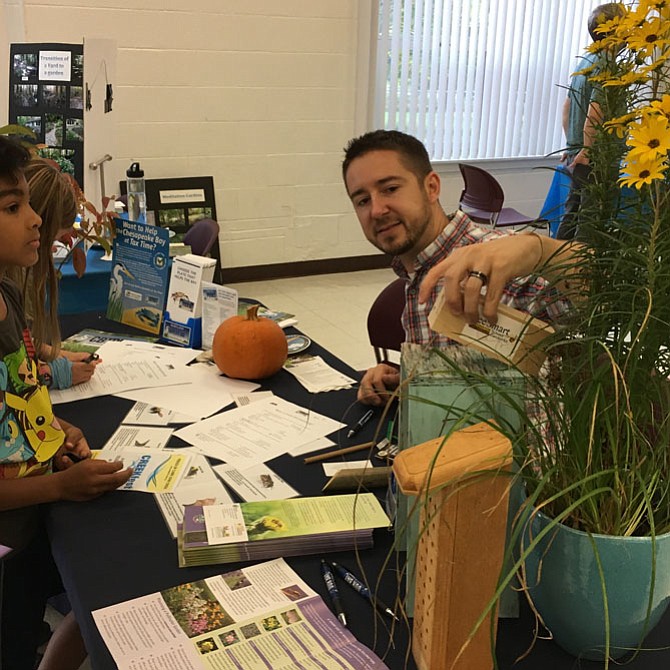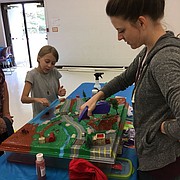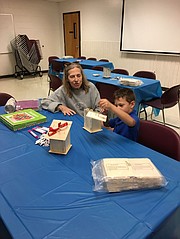 Billed as a "free and fun way to celebrate the watershed in your backyard," Friends of Cabin John Creek celebrated its first Creekfest on Sunday, Oct. 15, at Clara Barton Community Center in Cabin John.
Visitors could visit more than a dozen booths featuring environmentally sound ways to make a difference in the runoff affecting Cabin John Creek and its trip to the Potomac River and Chesapeake Bay.
Children and adults were treated to a special show by Scales and Tales, an educational arm of the Maryland Department of Natural Resources, plus the opportunity to create a butterfly house.
As the clouds cleared and Sunday became a sunny warm day, several people sat outside of the community center listening to music performed by the Alpha Dog Blues Band, "Blues with a Bite," snack on offerings from The Crepe Shoppe or take a walk down to the Cabin John Creek.
"This is our first effort," Burr Gray, president of Friends of Cabin John Creek, said. "We are very pleased with how it turned out."
More like this story