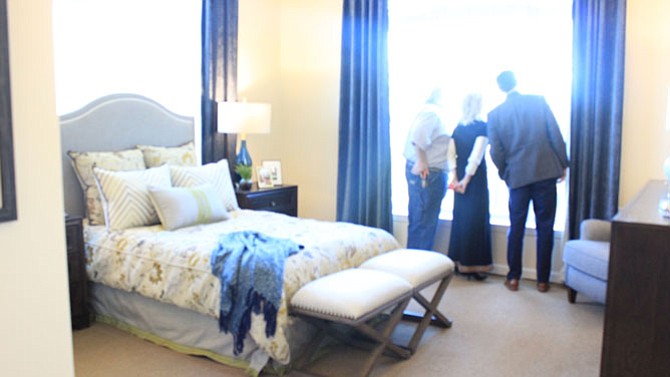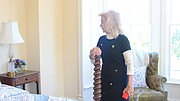 Good news for baby boomers: Sunrise, a senior care facility, has completed the full preservation and restoration of Burke's beloved 193-year-old landmark – the Silas Burke House, also known as Top O' the Hill. The house had been owned by Terry Neal and his wife Suzanne "Suzi" Fowler Neal. When Suzi was asked why this house is so important to her, she said, "This is my life, I grew up in Burke, mother loves Burke, mother was born in Burke, Burke is what I know, Burke is what I love, Burke changed a lot."
Terry Neal added, "Burke, as quaint as it is today, you would never know it, but back then it was kind of a resort town for all the big-name people. Like, the politicians would come out of D.C., come over here and they spend the weekend. The house was passed from the Copperthite family. Suzi's grandfather [William H. Simpson] bought the house in 1925 if I remember the way history is. It has been in her family ever since then. Her family loved it and cared for it and basically opened it up to the community for parties and get-togethers and anniversaries, weddings, whatever the celebration was, they would open the house up. Her parents were married here in 1930; Suzi and I were married here in 2003."
"The passion for the house was strong and so what we've committed to from the beginning with the county was: preserving this house, and not just preserving it but keeping it prominent. So you will notice that Sunrise is building a traditional Sunrise [senior care community] behind the Silas Burke House.That is intentional to keep it behind. So when you drive up and down Burke Lake Road, what you see as a prominent feature is Burke House. That was so important. In the end, I think what you will have is that the Silas Burke House stays the prominent feature forever in Burke, and you will have this beautiful Sunrise caring for Burke's seniors for the next hundred years," said Sunrise's chief financial officer, Edward Burnett.
A tour through the house started in the kitchen. "This is my mother's favorite room. Grandma always cooked for us. There were 15 of us all here," said Suzi.
During the tour, Andrea Owensby, Sunrise's senior director of interior design, talked about the special interior design considerations, such as keeping certain pieces of furniture and artifacts. "For example, we had refinished the fireplace, it was not functional and in the restoration, we didn't repaint. We kept all the original paint on the bricks and just cleaned that up, so the mantel and door frames had the character that an old house naturally would. We did not smooth all that out. It would not be the same house if we did."
According to Burnett, the house will be open for the public to enjoy. "It will be a place for our residents who will be living across to come over and have tea, enjoy an activity and share its history."
Sunrise's new senior living community, located behind the historic home, is set to be completed early next year.