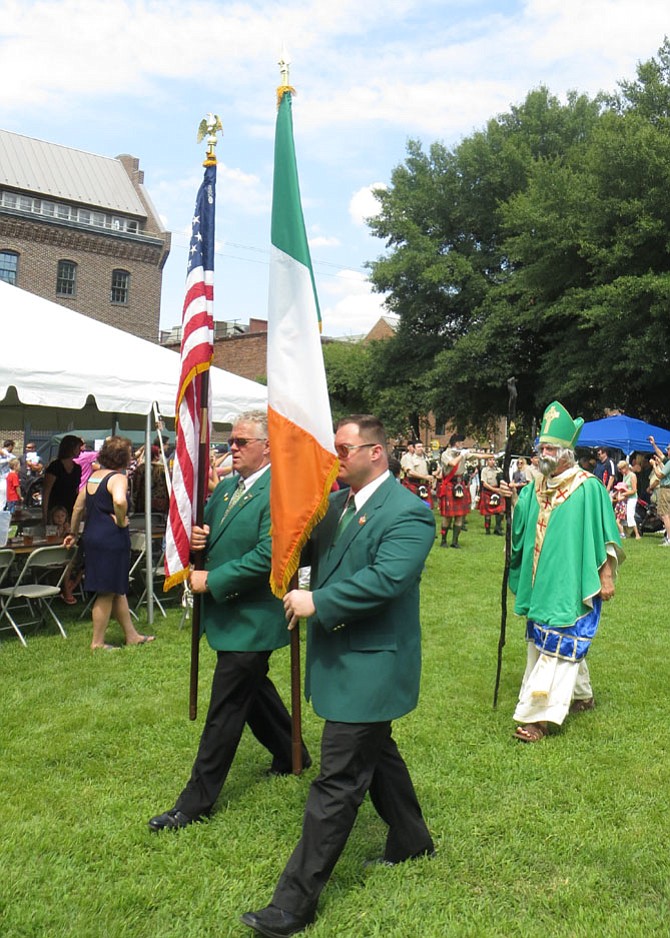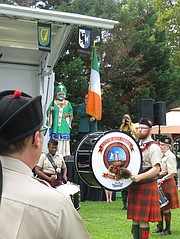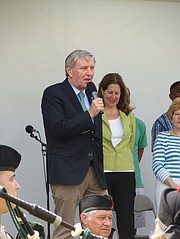 Dan Mulhall has been in the United States for about a week. As the newly appointed ambassador to the United States from Ireland, it's been a whirlwind of meetings. But with his first weekend at his new posting, he spent it in Alexandria celebrating a taste of home.
On Aug. 26, the Ballyshaners hosted an Irish Festival in Waterfront Park, filling the grassy lot with beer vendors and political parties. An opening ceremony was kicked off with a parade by the City of Alexandria's Pipes and Drums, followed closely by an appearance by Saint Patrick, the Alexandria City Council, and Mulhall with his family.
"We're a small country," Mulhall said, "but we're a far bigger country than our population figure … because of the tens of millions who identify with Ireland. That makes us stronger … We feel a close, powerful association with those who feel an affinity for Ireland and for those with a family background in Ireland."
Pat Troy, chairman emeritus and founder of the City's St. Patrick's Day Parade, called the day's celebration with the ambassador historic.
"I never knew 38 years ago when I founded the parade that it would still be ongoing," said Troy. "It really shows the importance of this … It's all about bringing fun and enjoyment to this great city."