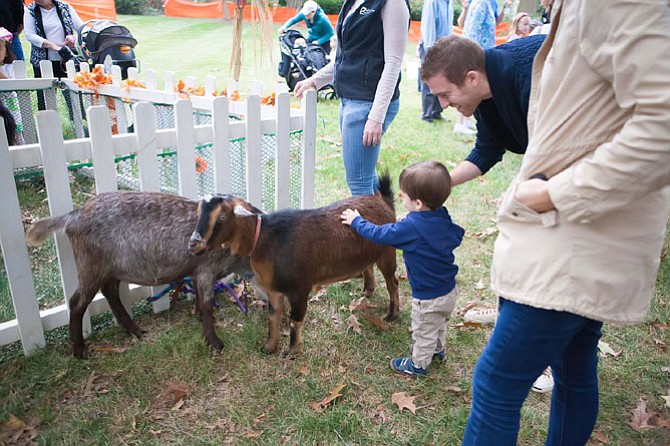 McLean Community Center's Harvest Happenings fall festival will be held at St. Luke's School this year, due to the ongoing renovation of the Center's Ingleside Avenue facility. The event will be held 11 a.m. to 2 p.m., on Saturday, Sept. 30. Admission is free. St. Luke's School is located at 7005 Georgetown Pike.
Harvest Happenings helps children, ages 3-8, discover and experience the joys of the changing season. Activities include stage entertainment by performers, The Amazing Kevin and Kidsinger Jim. Children also can enjoy a hands-on educational experience with farm animals at the Squeals on Wheels Traveling Petting Zoo area, as well as play several, age-appropriate field games.
Indoor activities include making a variety of fall-themed arts and crafts projects, including decorating small pumpkins, which must be purchased. Food service will be provided by Gourmet Delight food truck.
For more information, call the Center at 703-790-0123, TTY: 711, or visit the website, ow.ly/V1Jt30eOlwq.