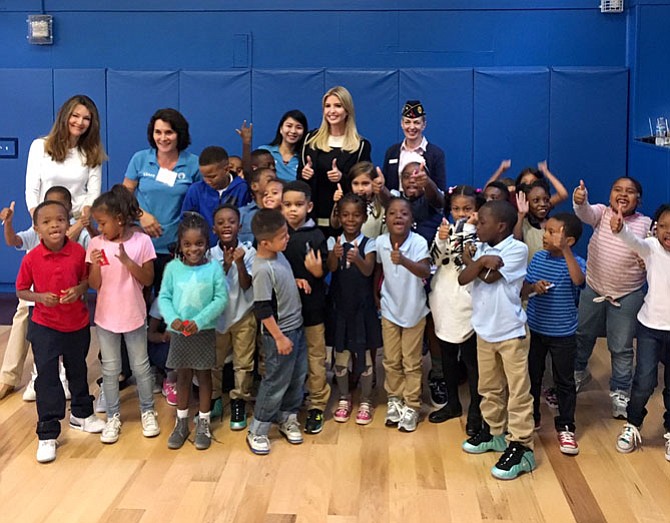 Special advisor to the President Ivanka Trump and her children joined veterans from American Legion Post 24 in commemorating the anniversary of the 9-11 attacks with a day of service at the Dunbar Alexandria Boys & Girls Club.
More than 100 children from the club participated in the event, which was sponsored by Volunteer Alexandria and focused on the importance of being prepared in an emergency.
"This was a very special day for everyone," said retired Air Force colonel and Post 24 volunteer Mike Mixon. "Ivanka was very down to earth and so gracious to everyone there."
Mixon and other veterans shared their personal 9-11 experiences and the significance of that day. Students also learned how therapy animals help survivors in counseling post disaster, how to make an emergency plan for their families and the importance of having a survival kit ready in case of an emergency. The day ended with Trump joining students in playing a quiz game based on emergency preparedness.
For more information on emergency preparedness or volunteer opportunities, visit www.VolunteerAlexandria.org, call 703-836-2176, or email emergencyresponse@volunteeralexandria.org.