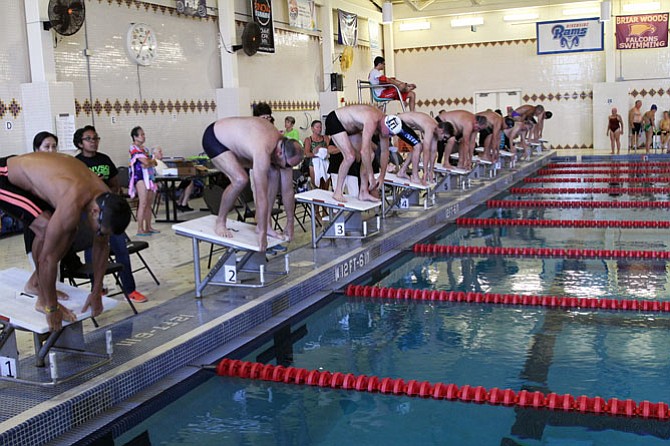 Skills Competition
Senior Olympics' Football and Frisbee Throw and Softball Hit and Throw events were held at Wakefield District Park in Annandale on Wednesday, Sept. 13.
Swimming
Senior Olympics Swimming was held at the Claude Moore Recreation Center in Sterling on Friday, Sept. 15.
Field Events
The Senior Olympics' Field Events were held at Falls Church High School on Sunday, Sept. 17.