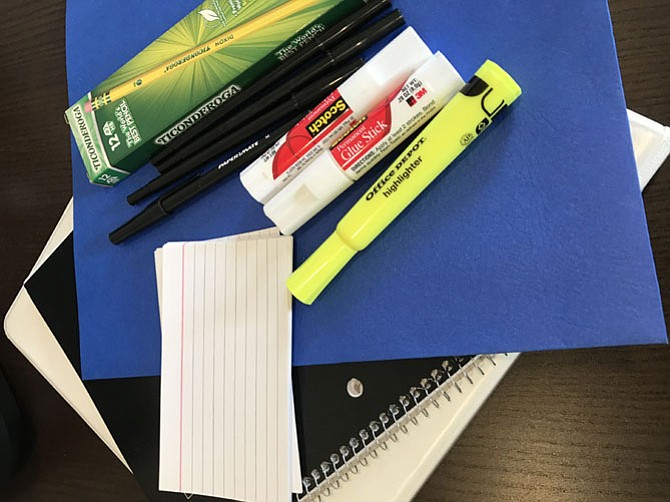 The Foundation for Fairfax County Public Schools announced their community partners are preparing for the 2018 "Collect for Kids" school supplies and backpacks drive for students in Fairfax County Public Schools. In 2017, the drive helped more than 39,000 of the 55,000 students who receive free or reduced-price meals in Fairfax County Schools. The goal for 2018 is to provide 40,000 of these children and youth with school supplies and backpacks.
"Collect for Kids" is seeking monetary contributions and help from organizations. Their online donation form states: "100 percent of your donation will be allocated for school supplies for FCPS students in need." Even though a robust and connected group of partners make "Collect for Kids" work, the organization is also seeking help from new organizations to support their effort. Currently, more than 20 businesses, government agencies and community organizations work together on the campaign, among them Apple Federal Credit Union, Britepaths, Western Fairfax Christian Ministries, Cornerstones, and Kids R First.
According to "Collect for Kids," "Every school in Fairfax County is touched by need. Some schools have as few as 1 percent of students living in poverty and some schools have over 90 percent of students living in poverty."
In the Oak Hill/Herndon area, supporting partners of "Collect for Kids" serve students at Coates, Dranesville, Herndon, Floris and Hutchison Elementary Schools, Herndon and Rachel Carson Middle Schools, and Herndon High School.
For more information on how to donate or help with the effort, visit collectforkids.org.