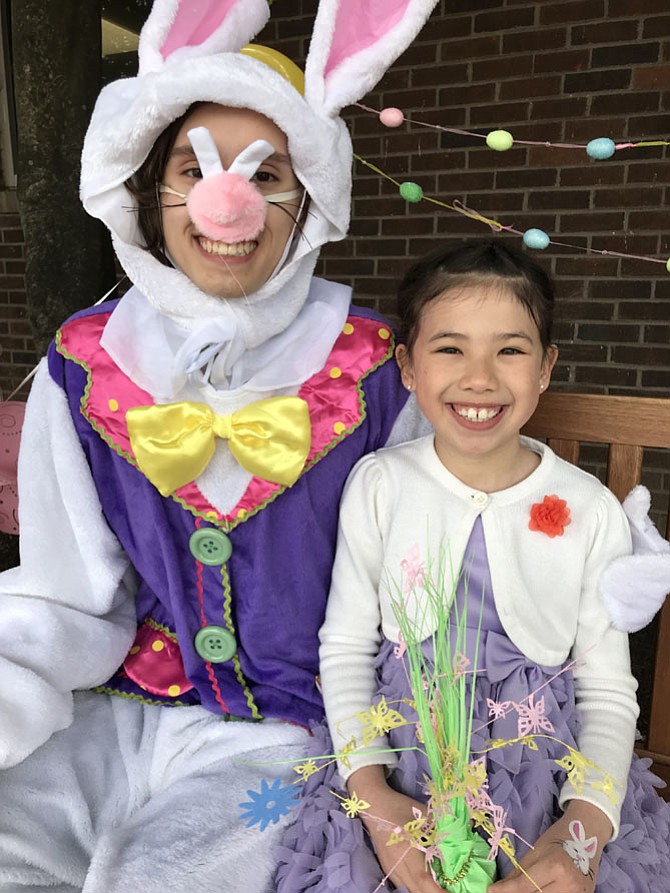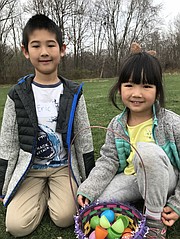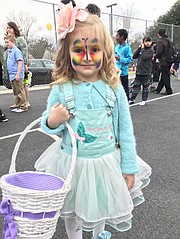 Easter is a time for families and friends to gather; to rejoice in new beginnings and connect with one another after a long and extended winter season. Two of the many ways Reston residents celebrated Easter Sunday 2018 were at worship services and egg hunts, including Easter Service and Egg Hunt at Restoration Church, the new Reston campus of Floris United Methodist Church in Herndon.
Restoration Church worship services are held at Forest Edge Elementary School, 1501 Becontree Lane, Reston on Sunday mornings 10 a.m. The newly planted church was created by a dream of Floris United Methodist Church in Herndon. Restoration aims to connect with people who do not currently go to church or do not feel connected to a community. "At Restoration, we strive to be a church where all people believe they can come as they are, find community, build real relationships and grow in their faith."
After worship services Easter Sunday, April 1, 2018, church members and neighbors of Restoration Church were stunned when they went outside and saw nearly 3,000 plastic eggs stuffed with candy tossed onto two grassy fields. But that was not all. Nearby, inflatables, games, face painting, food and the ubiquitous Easter Bunny stood ready for people of all ages, faiths, and nationalities to enjoy together. Church members and families from the community engaged in conversation while enjoying the festivities offered in a fun and supportive environment.
Tim Ward is the pastor of Restoration Church. He served for six years as one of the pastors at Floris United Methodist Church in Herndon. Ward appeared excited to be planting the new church in Reston. After the morning Services and Egg Hunt, he stood off to the side as the Easter Festival began. He watched as families and individuals enjoyed the games, food, and inflatables set up in the parking lot.
When asked why the church held an egg hunt and festival, Ward replied, "It's important for us to connect with the community. We have found the Easter Egg Hunt is a beautiful way to get to know your neighbors."