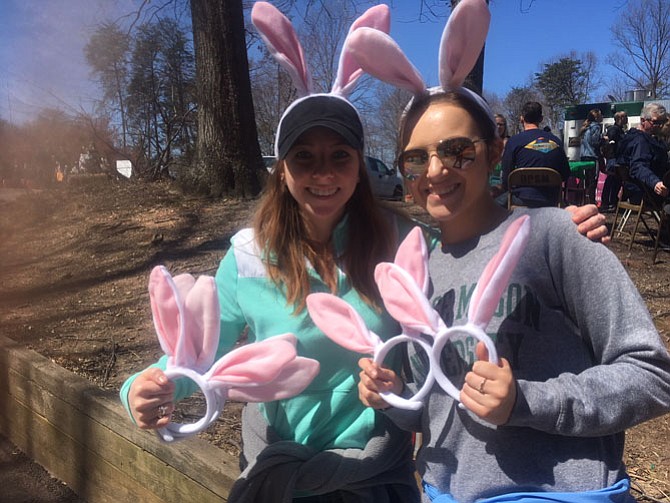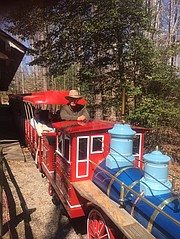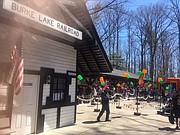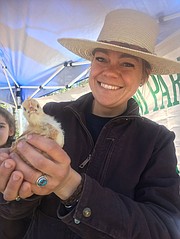 The train station at Burke Lake Park was the place to be on Saturday, March 31, as Kevin Bajlanpour took his place on the engine of the "C.P. Huntington," a 1/3 size replica of an 1863 train. All seats were filled with children and parents enjoying a pre-Easter ride.
"Learning the track, that's the trick," said Bajlanpour. He was referring to the hills and curves on the course at Burke Lake.
Rachel Torcivia waved at her nieces as they pulled out of the station.
"They've been talking about the Easter Bunny the last three days," she said.
The event at Burke Lake had train rides, a bunny photo booth, merry-go-round and egg dying to celebrate the holiday. Certain booths highlighted animals from the area, including a garter snake that can be found at Burke Lake during the warmer months. Max Galuten, 4, eyed one in an aquarium with his father Alex. "He likes it if it's inside the box," his father said.
Farming was the topic in the Frying Pan Park tent, where Laura Mowery was handling the chicks they had raised from Frying Pan, which is located in Herndon. "We promote education about agricultural programs, present and past," she said. Frying Pan Park has a farm that's fashioned from a depression-era farm of the 1930s to teach what farming was like back then. Around here, farming is becoming scarce with the development and scarcity of open space.
"It's a dying art," Mowery said.