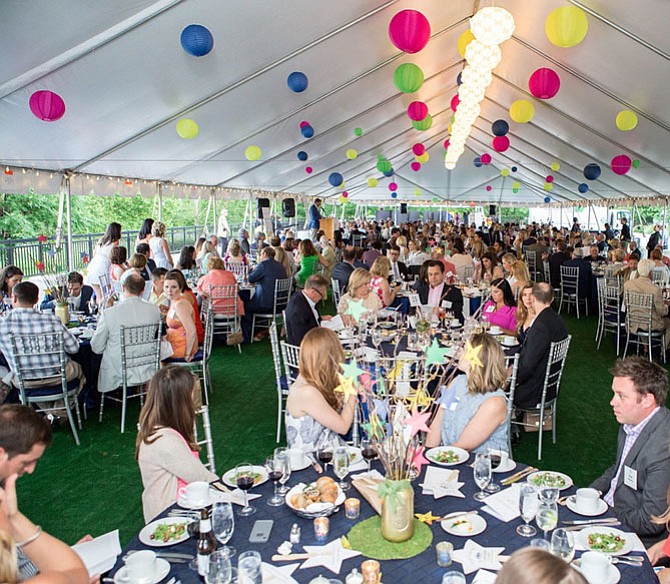 For only $20 and some luck, you could win a nine-day trip to England, Scotland and Ireland, grab a sumptuous appetizer, bid on many fun items in the live auction including a gentlemen's golf outing for seven, a weekend away in Charlottesville with golf and dinner or a Catering by Seasons dinner for 12 — all for a good cause.
The Campagna Center is holding its second annual Bright Futures Benefit on Friday, June 1 at United Way Worldwide at 701 N. Fairfax St. The Sponsor and Host Committee reception will be at 6:30 p.m. with dinner and program highlighting the center's mission at 7:30 p.m. and a cocktail reception with full bar to end the evening.
The Campagna Center was founded in 1945 and now serves over 2,000 children daily with early childhood programs from newborn to five-years-old, before-and after-school programs focusing on small-group activities for children through fifth graders, providing at-risk students with the support and services they need to survive in school and beyond, and offering English classes and services to help immigrants become self sufficient.
This event is sponsored by The Junior Friends of The Campagna Center established in 1968 to provide critical fundraising and volunteer support to the Center.
Joy Myers, chief development officer, says, "All of the proceeds raised by the Bright Futures Benefit support our education and enrichment programs for children, youth and adults here in the City of Alexandria."
Tickets may be purchased at https//www.campagnacenter.org/events//brightfutures