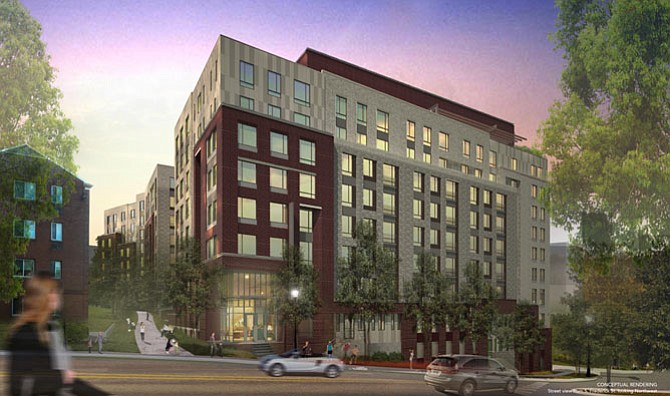 Arlington Partnership for Affordable Housing (APAH) named Ron Terwilliger as the recipient of its annual award to be presented at their fall "Celebrate Home" fundraiser on Oct. 17.
Terwilliger is chairman emeritus and retired chief executive officer of Trammell Crow Residential, and the founder of the J. Ronald Terwilliger Foundation for Housing America's Families. He grew up in Arlington and graduated from Wakefield High School. Terwilliger is nationally recognized for his contributions to multifamily apartment development.
"Celebrate Home" will mark its 10th anniversary with a networking/cocktail event attended by hundreds who come to learn about new developments at APAH and hear the stories of successful housing residents.
APAH serves low-income individuals and families earning 60 percent of the Average Median Income (AMI) or less. This translates into $46,380 for an individual or $66,180 for a family of four. Their current portfolio includes 1,363 households at 15 properties across Arlington County. APAH provides a holistic approach building on a stable home while addressing the related challenges of job readiness, health and wellness, financial literacy and community involvement.
The funds raised by this event support APAH's work with their residents and particularly the resident services programming that provides the education leading to growth opportunities and financial stability. With the opening of the new Columbia Hills apartments later this year, the need for resident services will continue to grow. Columbia Hills will provide 229 new homes for families and individuals. It is one of the first projects to be developed under the Arlington County Columbia Pike Neighborhoods Plan.