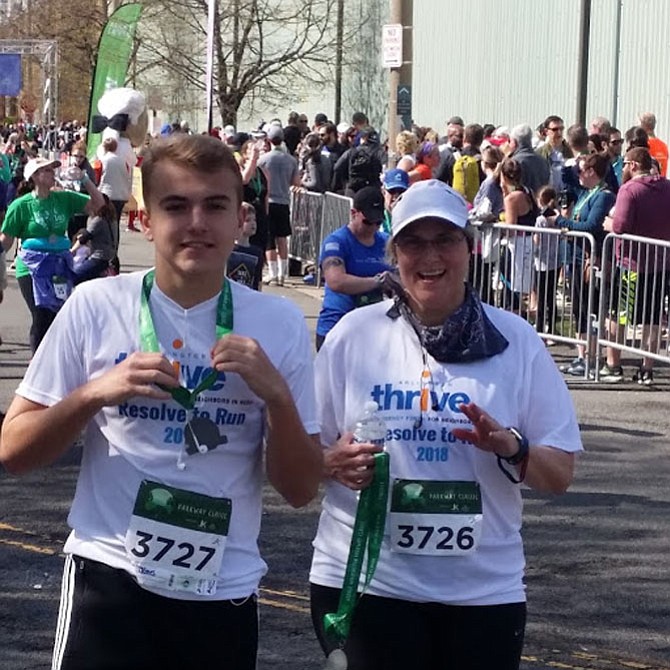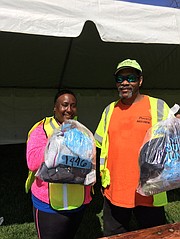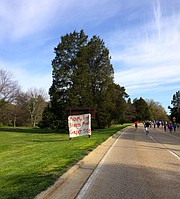 The GW Parkway Classic Ten Miler and 5K was celebrating its 34th anniversary on Sunday, April 22. Runners woke up to a bright red sky at around 6 a.m., and began the ten miler just outside Mount Vernon, the home of the nation's first president, at 8 a.m.
The GW Parkway Classic is a USATF (USA Track and Field) certified course that runs along the scenic George Washington Memorial Parkway. The Parkway Classic is a primary sponsor of the Boys and Girls Club of Alexandria. It is also a favorite among veterans' support groups, local charities and cancer fundraisers, and, because of its relatively flat course, those who are just getting back into running long distances.
Will Christian, 34, of Norfolk, came in first with a pace of 5:03 minutes per mile. Kieran O'Connor, or Arlington, 31, came in second, with a pace of 5:14, and Bryan Cook, of Durham, N.C., 24, came in third with a pace of 5:17 minutes per mile.
In the 5K, Thomas Kelly, 28, of Washington D.C. came in first with a pace of 5:13. Travis Boltjes, 38, also of Washington came in second at 5:18, and Amber Hawkins, 22, of Burke, came in third with a pace of 5:43 per mile.
Jacqueline Gruendel, of Clifton, 43, and Lauren Edwards, of Arlington, 42, were the first women in the Ten Miler to cross the finish line and came in 9 and 10, with a pace of 6:04 and 6:05 respectively.
Security along the route was tight. Park police, local police, and SWAT teams, were placed at regular intervals along the route. Hundreds of volunteers helped make the race a smoothly running event. Eugene Robinson and Patricia Foust were two volunteers on bag duty. They unloaded six trucks of personal belongings so runners could run without bags and sweatshirts. Robinson said a few years ago someone asked him if he was doing anything on a Saturday in April. They said there is always a need at the Parkway Classic race for marshals and other help. Robinson has been volunteering at the race ever since. His colleague Patricia Foust said she volunteers " because I just love people."
As always, the race's highlight was the people: runners were friendly and courteous. Signs and supporters' encouragement along the route, particularly the children who held out their hand for "high fives" made the run a community affair. Runners were rewarded with breakfast tacos from District Taco and the standard post-run drink of choice, beer, if they ran fast enough to get it. The beer ran out around 10:30 a.m.; Port City Brewing Company attributed the shortage to the warm day.