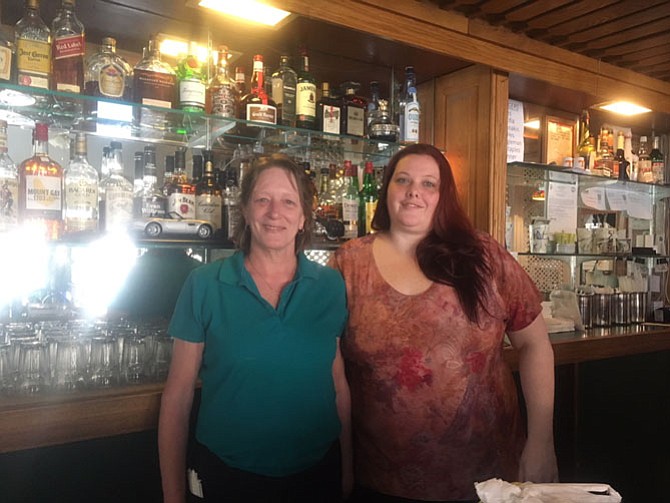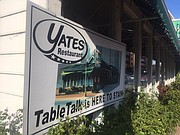 The Table Talk restaurant on Duke Street has a meatloaf dish that is their big seller, even though it's an old school dish that has been around since they opened in 1975. Enter the internet and a new generation, and Table Talk is on the fence in a way. The Yates family, who own Table Talk, know where the new age of commerce is headed, but then there's the meatloaf and a couple of other dishes that are staples with many customers.
"We're trying to keep it at a happy medium," said Michelle Riggleman, the manager at Table Talk. "It's like coming home to Grandma's house," she said. Roasted turkey comes in a close second, and it's the pancakes that tops the list in the mornings.
They are dabbling on Facebook and Instagram to keep up with the new marketing and with the times, but there is an old fan base, and meatloaf seems to have a stigma of old fashioned and has been the subject of many jokes involving mom's cooking. Even their website name is in internet captivity, where a new owner got the rights to it, and is trying to sell it back. "We're not buying it back from them," said Riggleman. Sometimes it's tough to keep with what has spelled success in the past, while looking to the new economy.
"The meatloaf is homemade, the biggest seller," reiterated wait staff Kat McGowan.
In 2015, Jeff Yates bought the place when there were rumors of it being sold to developers, but he died last February. The restaurant was left to his fiancée Connie Sofia, who is using social media as much as possible. Facebook, Instagram and Snapchats are part of her plan. "Everyone who follows us can see other families that have stopped in to dine with us and they can comment on each other's pictures, it's just building bridges for Yates Table Talk," said Sofia. "We're expanding the lines of communication."

Although the Yates family owns Yates Corner, a gas station complex near Del Ray, and Yates Sunoco in Kingstowne, saving Table Talk was a mission of theirs. Jeff Yates "was a regular and did not want to see it be turned into a high rise or office building, so as of June 2015, Yates Table Talk is here to stay," said Sofia. She also owns Old Town Auto Body and a nearby pizza restaurant.
Previously, Table Talk specialized in breakfast and lunch, but opened for dinner two years ago to expand business. "We are a family restaurant so we take pride in making our customers feel like they are coming home to family," Sofia said.
Everyone has a hand in boosting business at Table Talk. Waitress Amanda Koomson, a T.C. Williams High School alum, made up her own dessert she calls the Table Talk Delight. It's an oversized chocolate chip cookie, vanilla ice cream, caramel and chocolate syrup and strawberries. "I like desserts," she said.
One old timer in his 90s has been a regular since it opened, and greets everyone with a smile. "If a day goes that we don't see him, we call him," Sofia said.