Detectives Working to Identify Body Found in Woods
Homicide and crime scene detectives responded to the 3400 block of Holly Road near Inova Fairfax Hospital at 5 p.m. Saturday, July 28, after a homeowner discovered a body in a wooded area of his backyard. The Fairfax County Fire and Rescue Department responded to the home and pronounced the adult man deceased. The body was in an advanced stage of decomposition. Preliminarily, there are no signs of criminal activity. The Office of the Chief Medical Examiner will conduct an autopsy to determine the cause of death. Detectives are working to identify the man.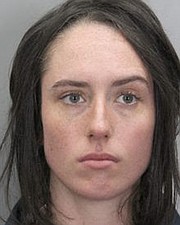 McLEAN DISTRICT STATION
BURGLARY: 6900 block of Willow Street, in the McLean District, 07/26/18, 04:20 a.m. A witness called 911 after observing someone enter a neighbor's home. Responding officers arrested Catherine Jones, 23, of McLean, as she exited the home carrying property out of it. She originally provided false information using another name. Jones was charged with burglary, petit larceny, and providing false identification to law enforcement.
BURGLARY: 7100 block of Eastman Dr., 7/26/18 between 9:30 a.m. and 10:15 a.m. A citizen reported that someone entered their home. Several items were taken and their property was damaged.
BURGLARY: 1900 block of Youngblood St., 7/26/18 between 7:00 a.m. and 5:30 p.m. A citizen reported that someone entered their home, took cash and damaged property.
GRAND LARCENY AND ASSAULT ON LAW ENFORCEMENT: Tysons Corner Center 1961 Chain Bridge Rd., 7/27/18, 6:00 p.m. Officers saw four people stealing from a business. As officers stopped the group, Kareemah Samuels, 18, of Washington D.C., tried to run away. Officers caught up to Ms. Samuels and took her into custody. While they were arresting Ms. Samuels, she kicked an officer in the face. Ms. Samuels was arrested and charged with petit larceny and obstruction of justice. An assault on law enforcement charge is pending. Monae Washington, 22, of Washington D.C., and Darnisha Godfrey, 22, of Washington D.C., and a teen girl, 17, of Washington D.C., were also arrested and charged with multiple larcenies.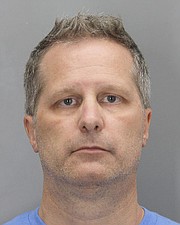 West Springfield, Westfield Teacher Arrested
A 50-year-old Fairfax County Public Schools teacher is facing two felony charges after an investigation by our Child Exploitation Unit into an online interaction.
A detective posing as a teenager was contacted by a stranger through a social media application. The suspect initiated a conversation and solicited for sexual contact with our detective. He also sent a sexually explicit image, presumably of himself, to the detective. Detectives identified Norman Achin, of Woodbridge, as the person who made the contact online. He was arrested and charged with attempted indecent liberties and use of a communication device to solicit a minor. He is currently being held without bond at the Fairfax County Adult Detention Center. Achin was a teacher at Westfield High School and West Springfield High School for the 2017-2018 winter school year. Achin is currently suspended without pay. For any further employment questions please contact FCPS.
Detectives are looking into the possibility there may be additional victims. They are asking for anyone with information or who experienced a similar incident with Achin to contact them at 703-246-7800. Tips can also be submitted anonymously through Crime Solvers by visiting http://www.fairfaxcrimesolvers.org, or text-a-tip by texting "TIP187" plus your message to CRIMES (274637).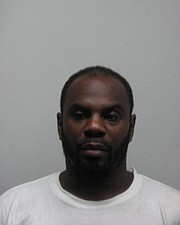 MOUNT VERNON DISTRICT STATION
TRAFFIC PURSUIT:
Buckman Road at Seven Woods Drive, 7/26/18, 9:38 p.m. An officer observed a vehicle traveling south on Buckman Road at a high rate of speed with no headlights on. The officer attempted to stop the vehicle, but the vehicle sped away. While fleeing, the vehicle's hood opened, blocking the drivers view. The officer utilized a precision immobilization technique (PIT) maneuver to stop the fleeing vehicle. Kevin Singleton, 35, of Alexandria, was arrested for DUI, driving with a revoked license, reckless driving, and disregarding police command to stop with endangerment to others.
Police Activity, July 27-29
Total calls for Service: 4,388
Total Domestic Related Calls for Service: 94
Total Persons Experiencing Mental Crisis Calls for Service: 59
Total Crash Calls for Service: 268