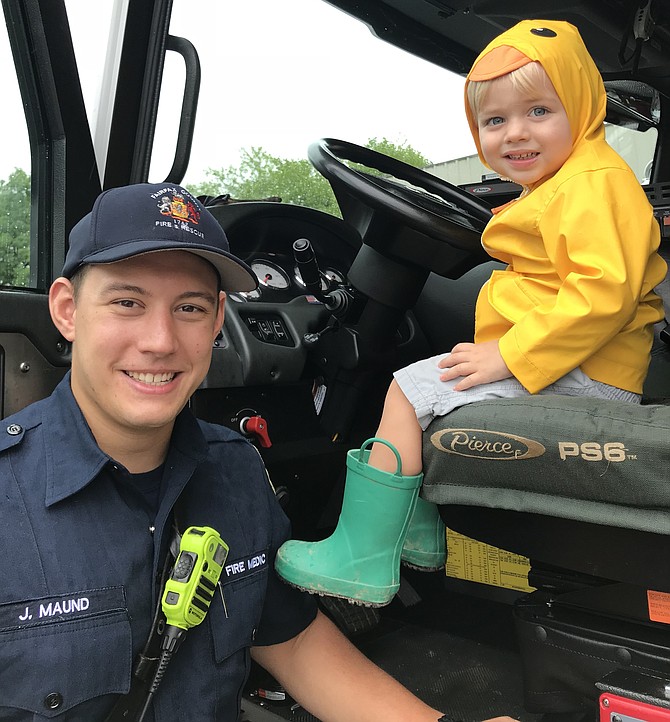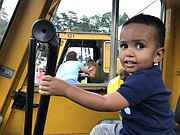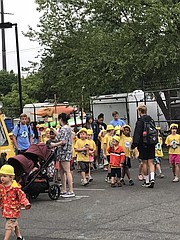 Children from across the area climbed aboard and got behind the steering wheels of Reston Association's big rigs and other specialty vehicles at one of RA's most popular annual events, "Totally Trucks" held this year Friday, Aug. 3, at the Central Services Facility on Sunset Road. A United States Postal Service truck, Fairfax County fire truck and Fairfax County police cruiser were also on display with the men and women in blue helping the little ones up and into their vehicles.

The morning event kicked off with a horn-free hour from 8:30 - 9:30 a.m., specifically created for individuals sensitive to loud sounds. After that, there was no stopping the children. Horns blared repeatedly. Children rattled the gearshifts; wiggled steering wheels and peered down at their parents as they sat high up in the drivers' seats of the big rigs that keep Reston clean and safe.

"Totally Trucks" included not only big trucks for the children to see, touch and sit in but a close up look at RA's Bobcats in action scooping up mulch. In case patrons needed a break, the Kona Ice truck offered refreshments and Usborne Books offered a wide-selection of child-appropriate transportation books for sale.

Ashleigh Soloff, Community Events Supervisor of Reston Association reported 640 visitors attended "Totally Trucks" this year, a slight decline from previous years more than likely due to the rainy weather.