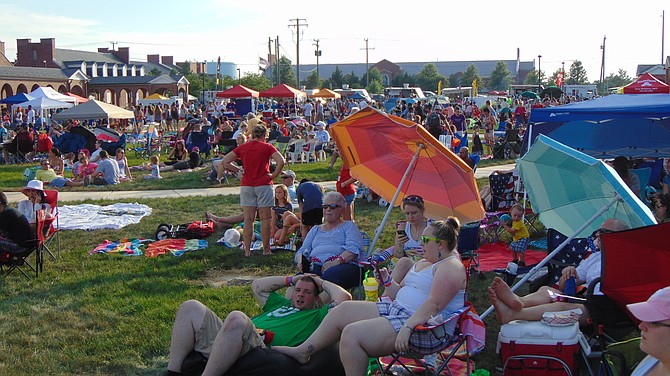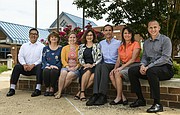 Here is a look on some of the major issues facing the Lorton parts of the Mount Vernon District:
South County Police Station and Animal Shelter - In 2015 Fairfax County residents voted to approve a Public Safety Bond to include funds for the construction of a new police station and animal shelter in South County. In 2017, I formed a community steering committee to provide input into the process and the County began work on this $30 million project. Decisions to date include co-locating the two facilities and site selection on the "triangle lot" at the corner of Lorton Road and Workhouse Way. Next steps include site design, permitting, zoning and construction bid preparation. For more information, visit: https://www.fairfaxcounty.gov/publicworks/capital-projects/south-county-police-station-and-animal-shelter
Lorton Community Center: In November 2016, Fairfax County voters approved the Human Services and Community Development Bond, which includes $18.5 million in funding for a new community center in Lorton. When complete, the Lorton Community Center will provide a broad array of services, programs and activities for individuals of all ages and abilities throughout our community. It will be a one-story 30,000 sq. ft. building with a gymnasium, classrooms, a new home for the Lorton Senior Center and the Lorton Community Action Center, a park and new playground, and improved parking. In 2017, I formed a community steering committee to provide input on the location and to guide the development process for the Community Center. It is anticipated that the project will be completed by early 2022. For more information, visit: https://www.fairfaxcounty.gov/neighborhood-community-services/lorton-community-center.
Waste Management [previously EnviroSolutions, Incorporated (ESI)] CDD Landfill: The Waste Management Construction and Demolition Debris (CDD) landfill has stopped accepting debris and begun the post closure process which is expected to take two years. After 2020, there is a 10-year post closure monitoring process, where the Virginia Department of Environmental Quality (DEQ) will continue to monitor the site for leachate, groundwater, gas emissions and cap monitoring to ensure compliance with permit regulations. After this period, DEQ can sign off on the Waste Management permit, at which time monitoring ceases and the property becomes a dormant landfill. I will continue to work with Waste Management, County leadership and the community to ensure Waste Management meets the requirements of their Special Exception Application which includes landscaping, community access and park facilities.
Opioid Disposal: As the opioid epidemic continues to grow throughout the country, communities are actively looking for ways to help curb abuse and misuse. In looking for ways to protect our community, we are aggressively looking for ways to get these drugs off the streets. My office now provides free drug deactivation kits. In addition, Walmart has launched a first-of-its-kind opioid disposal solution, available at no cost, in all company pharmacies. Walmart also continues to offer counseling to Walmart patients on proper opioid use when filling an opioid prescription at any one of its 4,700 pharmacies nationwide.