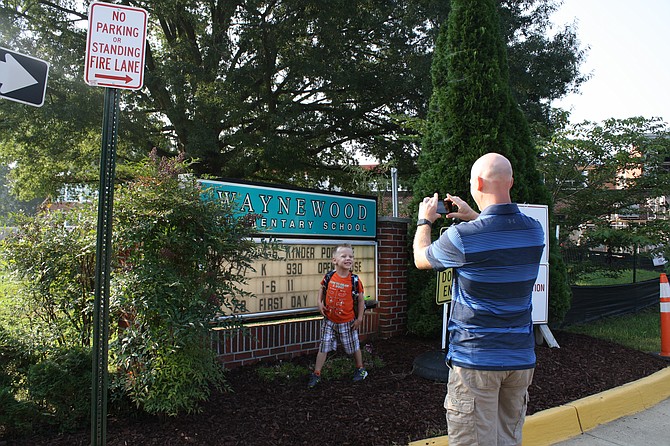 Mount Vernon — The first day of elementary school can be a challenge, but with pizza day to look forward to on Friday, the tension is sometimes reduced. "The healthiest lunch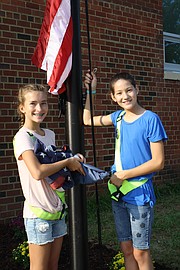 comes from home, except for pizza day," said Shannon Whalen McDaniel, as she dropped off 9-year-old Carys for her first day of fourth grade at Waynewood Elementary School in Mount Vernon.
Chocolate milk goes with the pizza, and then there's nacho day, which Carys enjoys as well. She was walked to school on the morning of Tuesday, Aug. 28 by her parents who are both coincidentally named "Shannon." Through the years, this has caused a few brief explanations, especially with the Transportation Security Administration at the airport. "They usually don't believe me," said Shannon the father.
Waynewood is one of many Fairfax County Public Schools that is undergoing renovation. The $17 million project includes classroom space for more students, lighting, flooring and upgraded office space. The school was originally opened in 1959 and underwent a major addition in 1968.
On the morning of the first day, the flag was raised to half-mast by patrols Alexandra Stephens, 12, and Hartley Hayden, 11. They were aware it was in honor of John McCain, a senator in Arizona who grew up in Alexandria.