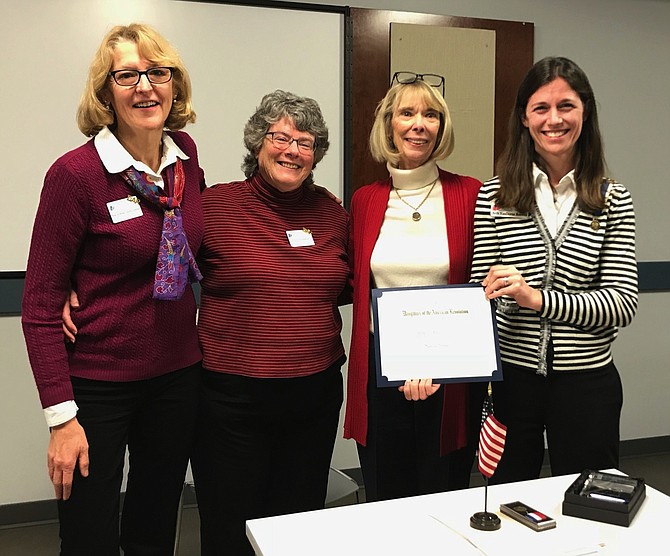 The December meeting of the Freedom Hill Chapter of the Daughters of the American Revolution, a McLean-based chapter, was held on Saturday, Dec. 1, 2018. During the meeting, chapter members and guests enjoyed a talk given by Sandra Grimes about the events leading up to and her personal involvement in the search for a traitor within the CIA, which led to the identification of fellow officer Aldrich (Rick) Ames.
Mrs. Grimes is a retired CIA officer who spent most of her twenty-six-year career working against the former Soviet Union. In the mid-1980s, the CIA experienced significant loss of Soviet human assets. Grimes served on a small team that investigated and uncovered the actions of Aldrich (Rick) Ames, a CIA officer who was subsequently convicted of spying for the Soviet Union and sentenced to life in prison.
Grimes co-authored "Circle of Treason: A CIA Account of Traitor Aldrich Ames and the Men He Betrayed," (with colleague Jeanne Vertefeuille). The ABC mini-series The Assets is based on the book.
Chapter member Jean Luning-Johnson introduced Grimes at the start of the program. After the presentation, Chapter Regent Beth VanDoren Boswell and Chapter Historian Maureen Jenkins presented Grimes with a Women in American History Award to honor her service to our county and recognize her role in American History. The emphasis of Women in American History is on the role of women, past and present, in American history.