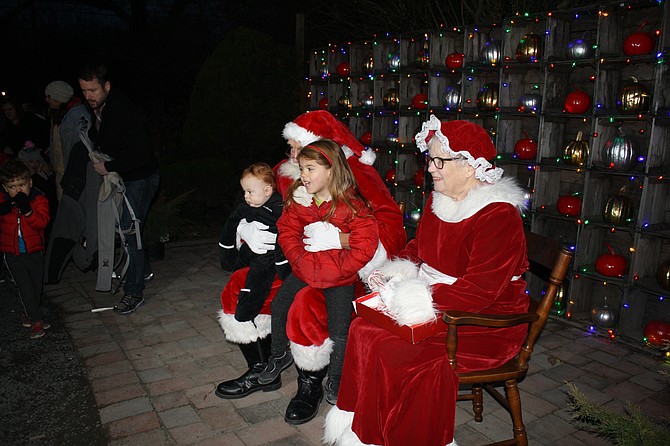 The holiday event with bonfires, Santa and his wife was really about neighborly togetherness celebrated at the local small businesses as Nalls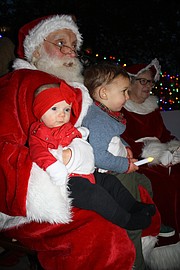 Produce partnered with Kingstowne Communion to ring in the holidays.
The mission of the church is to bring back neighborliness, and "Nalls is all about that," said church pastor Michelle Matthews. "They're a small business and we're a small church," she said.
The fires provided some heat and Santa took his seat Saturday evening, as area residents filled the produce stand on Beulah Street that has been there for 57 years. "Always something going on here," said Cary Nalls, the founder of the iconic local landmark.
It was just one stop for Santa and Mrs. Claus who are busy this time of year. Santa was proud of his real beard, not the type that are held on with an elastic strap. "I haven't shaved since the third week in December 2006," he said. Other stops on the couple's route included Burke Lake Park and Fort Belvoir. "We always love to support the troops," Santa added.
Santa was the main attraction but there was the Kingstowne Communion singers, face painting, story-telling, and tree sales. Gage Pagnella, a student at Spring Village online school, lives a few doors down from Nalls and was on the job since early that morning, tying about 25 trees on the roofs of various cars, whether they fit or not. "Customer is always right," Pagnella said with a grin.