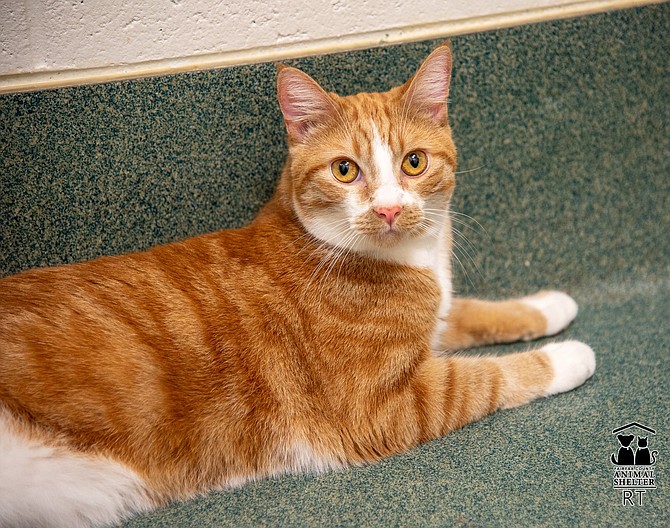 The Fairfax County Animal Shelter (FCAS) takes in strays and owner-surrendered animals from residents, while also taking in animals from other shelters as space is available.
A county facility, it received just over $500,000 from the Fairfax County budget last year, but that is not enough, so the Friends of the Fairfax County Animal Shelter (FFCAS) raised more than $200,000 for the shelter.
"Right now there's a little dog that came in with a broken leg and broken tail who's been hit by a car, and he's super sweet, but it's $2,000 for his surgery and if the shelter chose to spend that much money on one animal they wouldn't have money to care for all the animals," said Executive Director of FFCAS Celia Flye. "That's why our organization was developed, so that we can raise money to help fund things like that."
The money they raise is much needed by the ever-growing shelter, which offers resources for prospective and current pet owners. They provide low-cost rabies vaccination clinics throughout the county where people can get their dog, cat or ferret vaccinated for $15 and Trap-Neuter-Return (TNR) Clinics, where people can learn how to humanely trap feral cats, and then bring them to the shelter to be spayed or neutered and vaccinated. FCAS offers free workshops, free trap loans and free surgeries on a weekly basis.
"A lot of times a barrier to people getting their community cats [i.e. feral colonies] spayed or neutered and vaccinated is the cost," Communication and Outreach Manager Amanda Novotny said. "Most places will have a $20 or $40 fee, and that can be a lot when you have 10 cats. It's just a chunk of money that you weren't expecting to spend, so we eliminate that complication. We make it so you don't even have to go out and buy a trap, which might cost $80."
While the shelter itself is large, the organization is already growing out of its five-year-old building. They have space for 40 cats and 25 dogs and a couple dozen rabbits and guinea pigs on the adoption floor, and there is also room for 60 cats and a little over 80 dogs in the "back of the house space." Despite that amount of space they are still frequently full and always looking for ways to get more pets into homes.
"We try to have adoption events every couple of months at least. Sometimes they'll be completely fee waived for all animals or it'll be something like half off cats," Novotny said. "We love them because adoption fees don't translate into any judgment on the care the animal will get in their home because it's just one transaction, but people who adopt a pet know that they're going to keep this animal for their whole life and so if we can help get a good pet into a good home no matter if it's 100 bucks or $0 then that's the important thing."
FFCAS is also always working to get donations and make sure that the shelter can help all of the animals in their care as much as possible. To do so, they have two major events, a wine tasting and a golf tournament every year. Most of the money they raise from those events come from corporate sponsors.
FFCAS also spends a lot of time writing grants. Most recently, they were awarded a $15,000 grant from PetSmart Charities to fund promoting senior pet adoption.
"A big thing about fundraising is that you really want to diversify where you're getting your finds from," Flye said. "You don't want it all to be business or individuals or grants from foundations. For example: events are a lot of work. You could spend the amount of time that you spend on an event writing a lot of grants and probably end up raising a lot more money, but you need to have that social touch to get people engaged."
They are not just looking for help in the form of money, though. FCAS is always looking for volunteers who are willing to foster animals, help in the dog, cat, or small animal rooms, do dishes or laundry, or, if they don't want to be hands-on involved with the animals, to do administrative work. But they are also just looking for vocal fans. They ask people to just tell their friends about the work they do, and spread the word about what a wonderful environment the shelter is.
"People message us and say, 'I would love to come, but it would make me so sad', but I can guarantee you that people who visit our shelter don't leave sad," Novotny said. "It doesn't feel like a sad place, It feels like a happy place because of our amazing staff and volunteers."