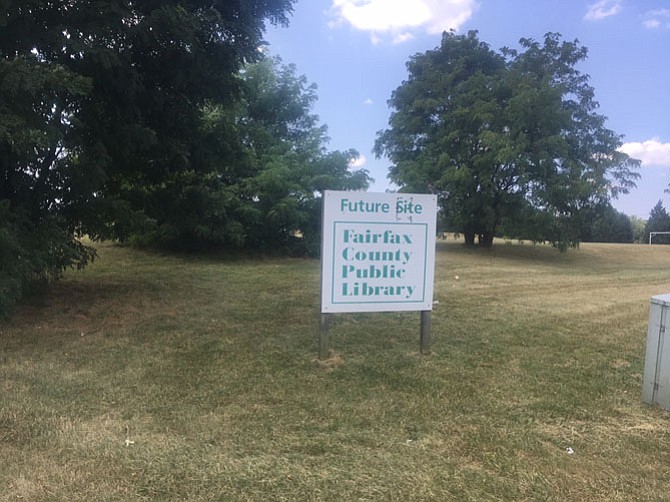 Springfield — The sign on the vacant lot in Kingstowne reads "Future Site, Fairfax County Public Library," but over the years, the ink has faded slightly and it's become part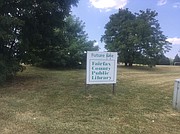 of the streetscape on Silver Lake Boulevard.
Years ago, the land was purchased by then-Supervisor Dana Kauffman (D-Lee) at bargain prices compared to the real estate market now, and he referred to it as "land banking." A few years from the initial purchase, a public private partnership was being formed to pay for the library, but that fell through, and planners are now looking at possibly putting a multi-use building there. "A really creative solution came up," said Supervisor Jeff McKay (D-Lee), and that solution is to house the regional library, a new police station, and the supervisor's office all in one building, possibly with a parking garage. "It has a lot of benefits to the county, multiple uses in one location," McKay said.
A regional library is bigger than the neighborhood libraries, with more computers available, more meeting rooms and a greater appeal to the community. A few years ago, a regional library was built in Burke and is now a central part of the community.
To Charles Acton though, the library does not appeal to him. Currently there are soccer goals on the land and Canadian Geese use the land as a resting place. "They don't need a library there, a waste of taxpayer money," Acton said. He's been a resident of Hayfield Farm for the past 25 years and is now retired and on a fixed income. "How many people read books anymore?" he asked, and thought a playground or soccer field would be better.
In the rental office of the Manchester Lakes Senior Apartments across the street, soccer fields, a basketball court or even a BMX Motorcross track would be better, staffers thought.
It has been designated for a library though, and McKay is following through on that, looking to combine the nearby Kingstowne Library with it in the future. There is no timeframe for any construction as of yet. A study has been completed by the county and "the library bond still has to get approved," McKay said, but housing a few agencies in one building made sense economically, he thought. "The county has to get out of the business of building all these separate facilities," he said.