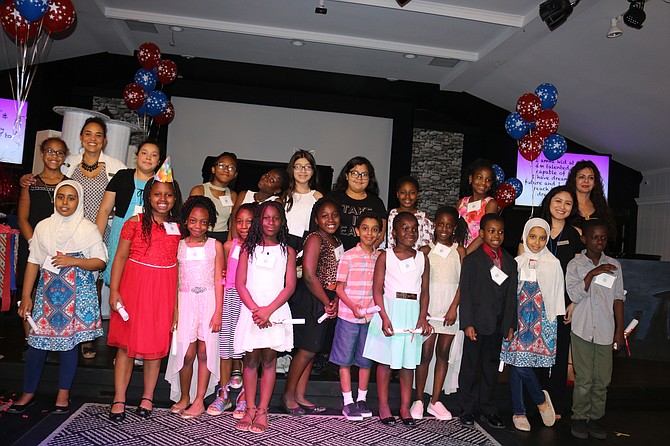 FACETS recently threw a party. We recognized 115 students for their excellent academic achievement — all making the A and B honor rolls at their schools. Twelve of these students are graduating, moving on to higher forms of education.
We've gotten to know these students through our youth programs which we operate year-round in four low-income, subsidized communities where the average income for a family of four is near $18,000. Through the youth program, staff and volunteers offer a variety of educational, preventative and enrichment programs to help young people, including mentoring and tutoring, and a variety of classes such as literacy, art, and computers.
With summer break around the corner, we know we have to work harder to help keep these children and teens from slipping. For kids, summer means fun. Time off for roller coasters, ice cream, picnics, swimming, camps and more. For many moms and dads, summer break means stress. This is especially true for families who live in or near the poverty level, like the young people we serve.
Summer can be a patchwork of child care and babysitters to fill in for the hours normally spent at school. Or it can mean many hours alone for youth whose parents cannot afford to pay for camps or child care. In addition, summer can be a hungry time for youth who rely on the free and reduced breakfast and lunch programs as a source of nutrition. When school lets out, these meals stop.
That's why FACETS, a nonprofit that works to end poverty, steps in to be a partner to parents and children to ensure more kids in need don't go through the summer isolated, lonely, and hungry. Through our youth programming, FACETS works to make summer break more fun and safer for children living at Robinson Square, Ragan Oaks, Wedgewood, and Barros Circle communities.
Staff and volunteers offer engaging activities to keep kids busy, their bodies active, and their brains working, such as swimming classes, field trips, sports and games and reading and math programs. We also serve hundreds of lunches a week to children who rely on the free and reduced lunch program during the school year.
As extensive as our efforts are, we know there are many more children that are not protected by our summer safety net. That's why we ask that people find ways to engage children in the community by donating to or volunteering for nonprofits that are helping make summer break safe and enjoyable.

By filling the summer gaps, we know that more youth will have opportunities to celebrate academic and life successes.