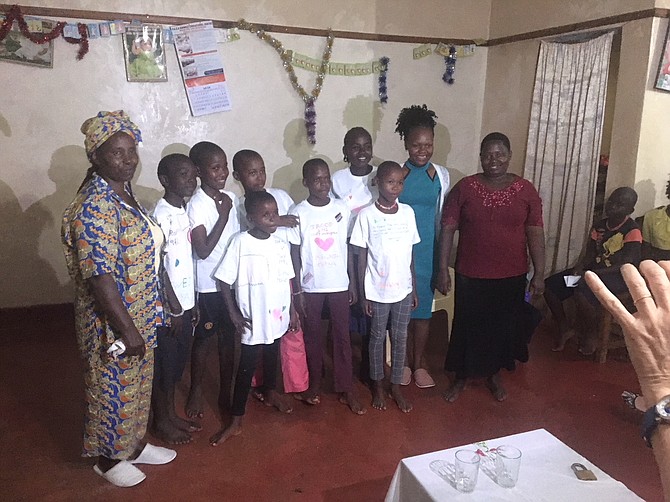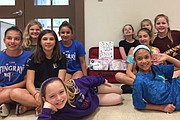 Clifton Girl Scout Troop 1942 sent care packages to orphans in Kibwezi, Kenya as the centerpiece of their Bronze Award project in May. The fifth-grade girls considered different groups they could help both locally and overseas, and decided they were interested in learning more about the needs of children in Africa. The girls watched the movie "The Queen of Katwe," which helped them understand the challenges poorer children in East Africa face and appreciate that these children have hopes and a love of fun similar to their own. The girls then decided to work with the Tumaini Orphan Care Project, an organization that currently supports 35 orphans with food and educational assistance as well as emotional and spiritual support in Kenya.
The girls learned that most of the orphans in the program live with extended family, while some of the children live in a small group home. The older children are given support to attend secondary boarding schools or vocational training. The Tumaini program is part of a partnership between Kibwezi Bethel Church in Kenya and Burke and Clifton Presbyterian churches in Virginia. Two Burke high school students came to speak to the troop about their mission trip to Kibwezi and told the girls that the orphans would especially appreciate handmade gifts and messages of encouragement. The girls decorated t-shirts and made bracelets for all the children in the program. They also wrote personal notes to each child, and many sent photos of themselves so that the children could see who had made their gifts. These gifts traveled to Kenya with a mission group from Burke Presbyterian Church at the end of May.
The girls also learned that the orphans of Kibwezi especially enjoy receiving recreational equipment. They have embarked on an ongoing "jump rope drive" and have collected nearly a hundred jump ropes, which will travel to Kibwezi on a future mission trip. As a final gesture of friendship and support, they have donated most of their profits from selling cookies this year to the orphan program.