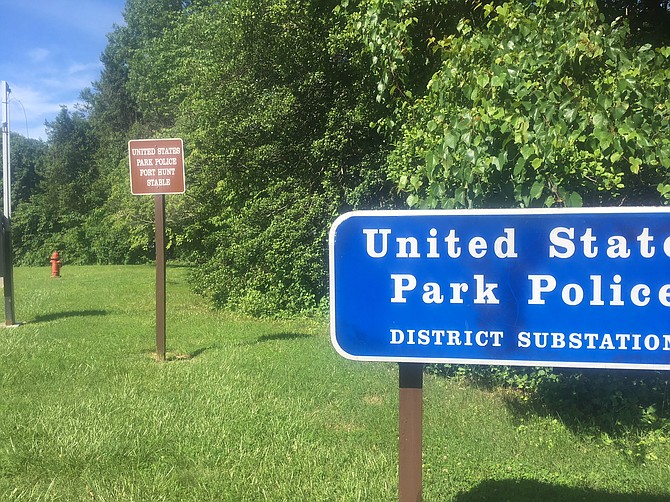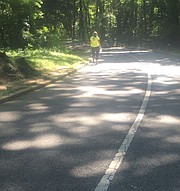 In the early hours on Wednesday, June 13, police responded to reports of a sexual assault that occurred in Fort Hunt Park off the George Washington Memorial Highway.
The assault allegedly occurred around 7 a.m. but was not reported until 9 a.m., so at that time, officers from several area police departments converged on the park with dogs, and began a search for a suspect. "The offender was long gone at that point," said U.S. Park Service spokesperson Sgt. James Dingeldein, and there is a possibility the victim knew her attacker. "That's the indication," Dingeldein said. "There was no violence or force," he said.
Regular park attendees were alarmed at the police presence, and a search was underway when one Mount Vernon resident who chose not to give her name was walking her dog through the park. "They were searching through the woods this way," she said, pointing from north to south through the wooded area of the park. She said the search was conducted by park police officers, Fairfax County officers and a helicopter. "People in all different kinds of uniforms."
Fort Hunt Park is a heavily wooded park with a few picnic shelters and remnants of an artillery battery when it was a military installation from the late 1800s to the end of World War II. In the back of the park is a park police office with a stable and one on-duty officer. There is a two-way loop around the park with isolated spots in the back of the park.
The dog walker went to her house, which is about one mile from the park, and looked at her neighborhood online service. "They knew each other," according to the online discussion, she said. She walks her dog in the park every day and sees the same faces from time to time. "I feel the park is safe," she said. "We see the same people every day, a whole bunch of regulars," she added.
According to the U.S. Park Police, the incident remains under investigation by its Criminal Investigation Branch.