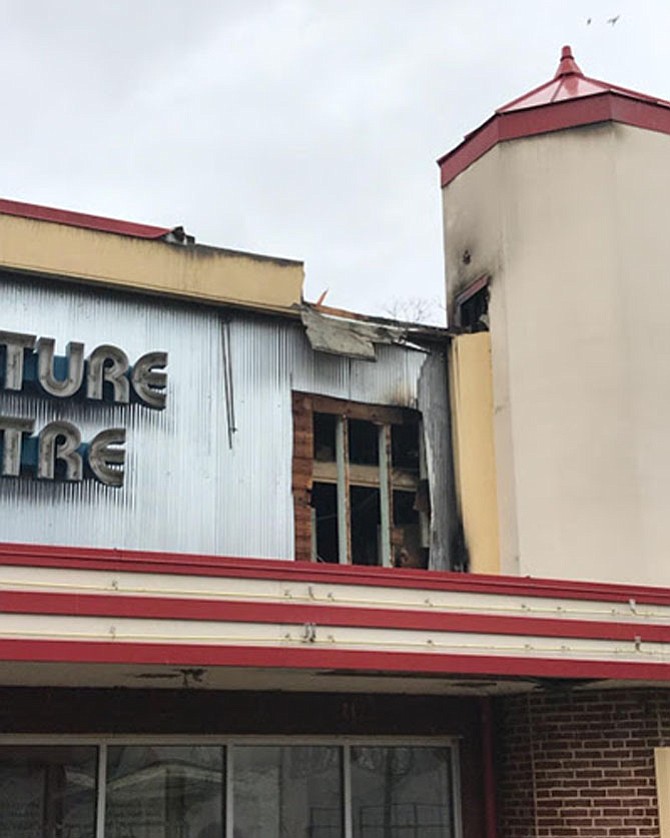 Adventure Theatre in Glen Echo, now performing "Alexander and the Terrible, Horrible, No Good, Very Bad Day," had its own terrible, horrible no good very bad night last week.
A fire started in the ceiling of the theatre's second floor wardrobe room and broke through the roof of the building, according to Pete Piringer, Montgomery County Fire and Rescue public information officer.
That was Friday morning, March 2, about 1 a.m. just at the beginning of the wind storm, Piringer said, which created a challenge.
"Firefighters put some ladders up and the wind blew them down," he said. "Fortunately, there were no injuries."
No one was in the building at the time.
"We got an automatic alarm," Piringer said. "When the first unit arrived, they saw smoke coming from the roof so called for additional units."
Piringer said the fire is believed to have been electrical. He estimated damages as about $500,000.
In a letter to the community about the fire, Amanda Bradley, Adventure Theatre communications director, quoted artistic director, Michael J. Bobbitt: "I'm so grateful that the fire was contained and that no one was injured. In the 11 years that I have been artistic director, I have not seen the theatre suffer this much damage, and it is a major loss for our nonprofit organization."
Performances at the theatre were cancelled through Wednesday, March 7, and Bobbitt said he did not know for sure when they would resume. There is still cleaning to be done and all fire safety measures need to be reset, he said.
Tickets for cancelled performances may be exchanged for an upcoming performance of "Alexander and the Terrible, Horrible, No Good, Very Bad Day" by emailing boxoffice@adventuretheatre-mtc.org or by calling the temporary box office at 301-251-5766. Programs at the Wintergreen Plaza location were not affected and will continue as scheduled, Bradley said in her letter.
(Damage estimate corrected March 21, 2018.)