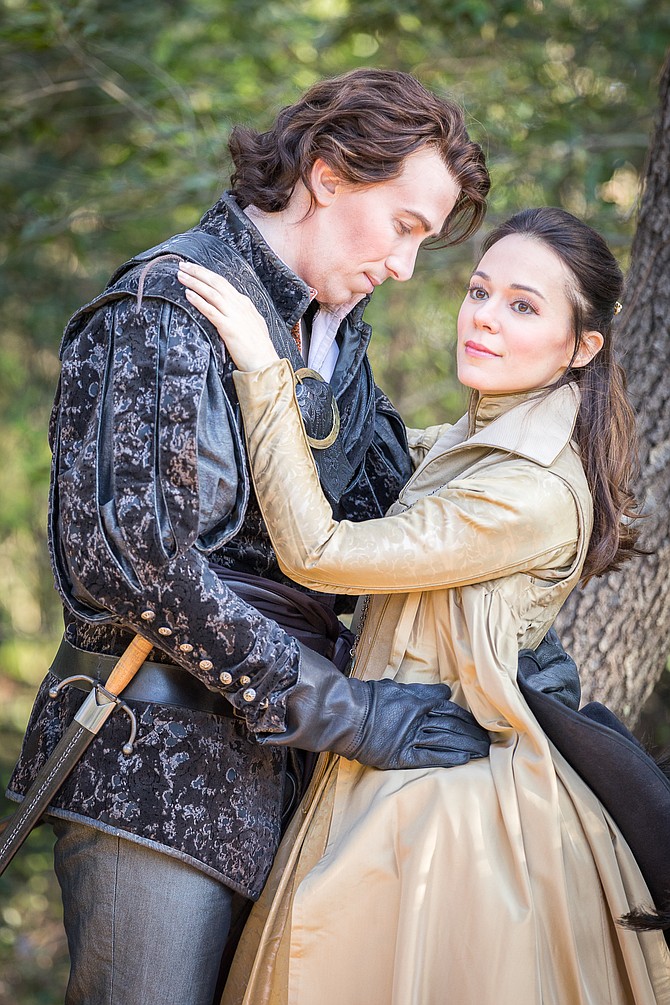 Where and When
Virginia Opera's "Lucia di Lammermoor" at George Mason University Center for the Arts, 4400 University Drive, Fairfax. Performances: April 7 at 8 p.m. and April 8 at 2 p.m. Tickets: $110, $90, $54. Note: Sung in Italian with English supertitles. Pre-Performance Discussion with Dr. Glenn Winter "Dr. Opera" begins 45 minutes before the performance.
Virginia Opera concludes its season at the Center for the Arts with the "bel canto" (Italian for "beautiful singing") "Lucia di Lammermoor."
Set in Scotland, Donizetti's "Lucia" is the tale of a young woman forced to marry a man she does not love in order to improve her family's fortunes. As she becomes completely distraught, she imagines what it would be like to have married the man she loves. Then she takes actions that change everything.
Ari Pelto, who conducts the opera, called "'Lucia di Lammermoor' the pinnacle; the glorification of the voice and what it can do." Describing the opera, Pelto said it was "full of all the things we could love about opera including grand dramatic gestures and a young woman struggling as she tries to save her family from ruin. It is unforgettable."
Virginia Opera's "Lucia di Lammermoor" will feature Metropolitan Opera soprano Rachele Gilmore in the title role of Lucia. Gilmore described her character as "a woman at her emotional breaking point." Complementing Gilmore bel canto soprano voice will be tenor Joseph Dennis as Edgardo.
"'Lucia' is about a woman growing up in difficult times. All the men in her life are pressuring her to do things as they wanted," said Gilmore. The opera is full of vocal fireworks and highly dramatic elements, "so the audience will understand and be drawn into and focus on the tragic tale and my character of Lucia."
In an interview, Gilmore noted that she always wanted to be a singer. She received her Bachelor's of Music from Indiana University and continued with Graduate studies at Boston University. As an artist, she was a winner in Placido Domingo's renown Operalia World Opera Contest in Paris.
For director Kyle Lang, "Lucia di Lammermoor" is a cautionary tale of a fragile "heroine of a gothic horror story. It is warning tale of the destructive power of blind ambition."

"Lucia" is one of the most-performed operas worldwide with its focus on the beauty of the human voice and enduring romantic themes. "'Lucia will be a great production for our company and the audience," said Russell Allen, President and CEO of the Virginia Opera.
Donizetti's "Lucia di Lammermoor" is surely to be a compelling performance concluding Virginia's Opera's season at the Center for the Arts. And join Dr. Glenn Winters for his "Opera Up Close" pre-curtain talk for his informative, entertaining insights.