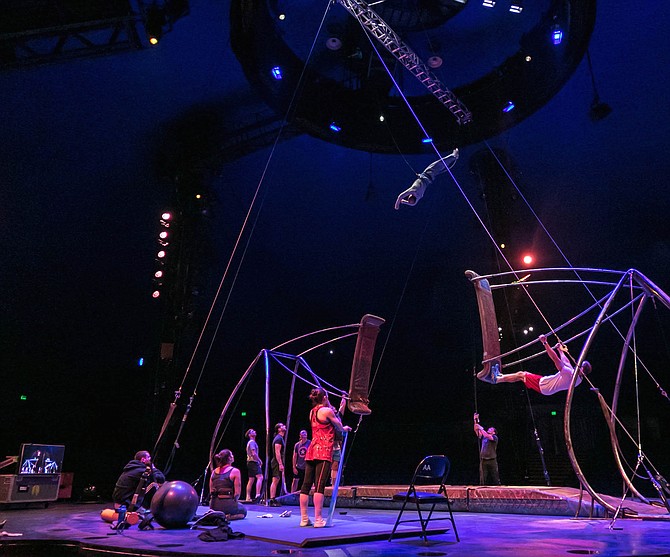 Cirque du Soleil's Luzia takes its audience to an imaginary Mexico that lies somewhere between a fantasy dreamland and reality. The show's name is a cross between the Spanish word for light, "luz," and the Spanish word for rain, "lluvia." With the combination of the two words, Luzia hopes to both quench the spirits and sooth the souls of its audience.
It is hard to comprehend how much goes into the production of Luzia. The show travels in 65 trailer trucks and carries almost 2,000 tons of equipment. A crew flies down ahead of time to survey the site and place the steel rods into the ground to hold up the big top.
The total set up time is around eight days for the whole Cirque du Soleil village. There are 115 people from 25 different countries who are part of the crew and cast, and the performers alone come from 19 different nationalities: Australia, Belarus, Canada, Colombia, France, Guinea, Italy, Israel, Mexico, the Netherlands, Ukraine, United Kingdom, United States, Spain, Poland, Puerto Rico, Russia and Venezuela.
Luzia is in town until June 17 and then is headed north to Boston. For more information and tickets, visit https://www.cirquedusoleil.com/luzia