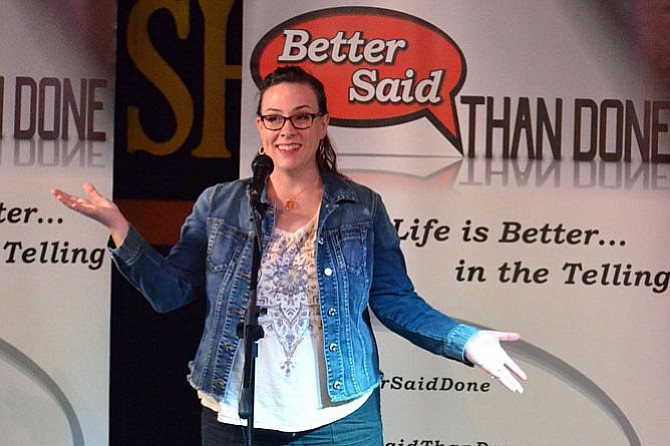 In celebration of its seventh anniversary, Better Said Than Done is hosting a free storytelling show on Saturday, May 19, 7 p.m., downstairs at The Auld Shebeen, 3971 Chain Bridge Road, Fairfax. Doors open at 6 p.m. Full bar and dinner menus are available and seating is first come, first served.
The stories are intended for an adult audience.
Seven years ago, Better Said Than Done brought the art of storytelling to Northern Virginia, producing monthly shows featuring performers from Northern Virginia and the D.C. area (along with some not-so-local), taking the stage to tell true, personal stories – ranging from poignant to silly, and sometimes unbelievable, but always entertaining. On May 19, Better Said Than Done is showing its gratitude to the Northern Virginia community for being a growing and supportive audience over the past seven years the only way it knows how – with a storytelling show. The free show will feature stories of adventure, love, suspense, and more. Better Said Than Done stories are always true, personal and intended for an adult audience.
Join host and Better Said Than Done founder Jessica Robinson and storytellers Nick Baskerville, Noa Baum, Geraldine Buckley, Mike Kane, Len Kruger, David Supley Foxworth, and Cyndi Wish.