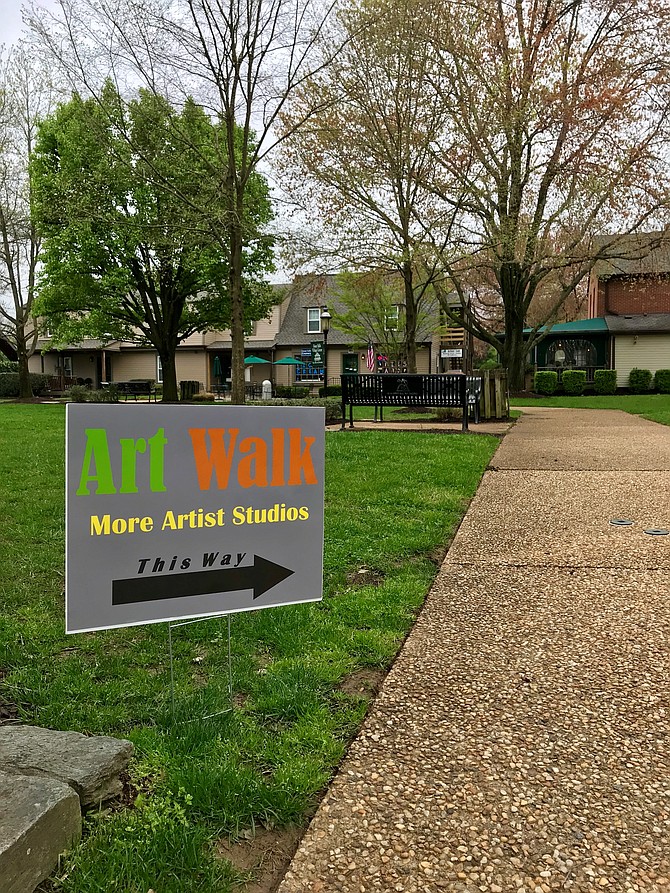 The First Friday Art Walk will be held on Friday, June 1, in Great Falls Village Centre. The area residents will be able to enjoy the warm weather while visiting three working artist studios and galleries for this free community event from 6-8 p.m. Stroll through the Village Green and enjoy an exhibit in The Arts of Great Falls Gallery with original paintings, photography, fiber and mixed media art created by Atelier artists. TD Bank's Petite Gallery showcases Jim Dietrich's photography exhibition "Portraits of Birds."
Start the tour at Artists on the Green (776B Walker Road), Artists' Loft (766 Walker Road), Artists' Atelier and The Arts of Great Falls Gallery (756 Walker Road) or TD Bank (9101 Georgetown Pike). See live painting demonstrations and talk with the artists about their process and inspirations.
Make a night of it with dinner on the green at The Old Brogue, Pio Pio Pollo, Wild Ginger or grab ice cream at Great Falls Creamery. Live music begins at The Brogue at 9 p.m. Family-friendly and free to the public. Details at www.greatfallsart.org/ArtWalk. Sponsored by The Arts of Great Falls.