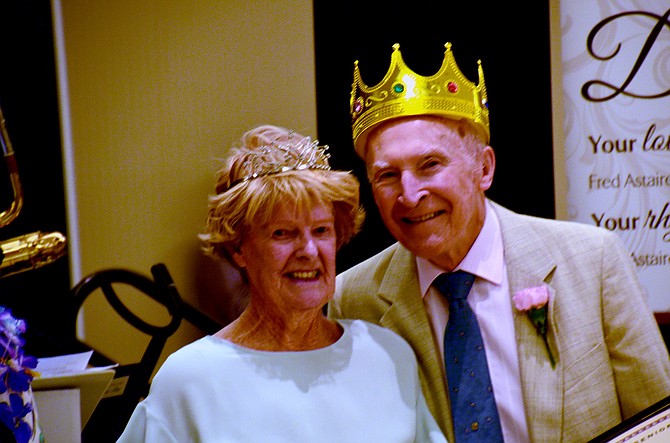 The Annual Senior Senior Prom sponsored by the Rotary Clubs of Herndon and Reston was held for the 16th year at St. Joseph's Catholic Church in Herndon on May 5, 2018.
Three hundred-fifty-two seniors registered, a larger number than ever before.
Music was provided by the Loudoun Jazz Ensemble and the dance floor was full all afternoon. Dance instructions and demonstrations were provided by the Fred Astaire Studio in Herndon.
The room was decorated in a Hawaiian theme with pineapples on the tables and leis and flowers given to everyone.
A delicious meal was provided by Jimmy's Old Town Tavern, St. Joseph's, Amphora's and Carrabba's; prom photos were taken by Mark Swatzki Photography.
The Interact Clubs from Herndon High School and South Lakes High School greeted the seniors, helped with the photos, bringing plates of food to those who needed help and in cleaning up. They all enjoyed spending time with their elders.