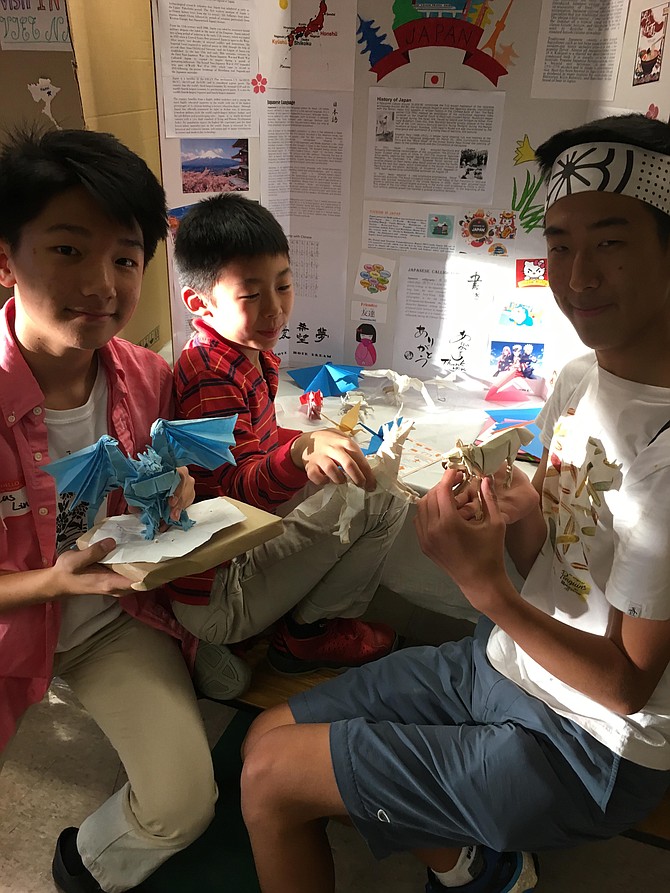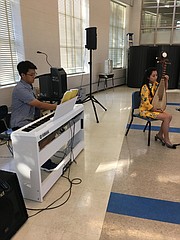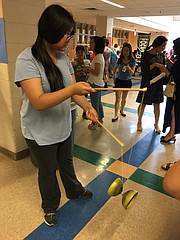 The cafeteria at Winston Churchill High School was crowded with students, parents, even neighbors celebrating the school's first Asian Festival Friday evening, May 25.
Somehow the school never had an event for students of Asian Heritage to share their culture and celebrate their diversity. Now they do, and if Grace Chen, one of the student volunteers who organized the Asian Festival has her way, it will continue for many years to come.
"We are certainly planning to do it again next year," Grace said. "We are planning to pass this down when we graduate."
Among the foods, some student made, some store bought, available for sampling were dumplings of many kinds: vegetable dumplings, chicken dumpling and pork dumplings; plus, noodles, sushi, samosas and Tteokbokki. Tteokbokki? It was a night to learn new things … Tteokbokki is Korean street food, according to Sebin Jeon, who was selling the savory treat.
In addition to the tables of food and drink, there was ongoing entertainment with music and costumes from many Asian countries.
Mila Divino, who lives in the Churchill neighborhood, was watching the performances with her daughter and grandchildren. She said she heard about the festival through a neighborhood listserv.
"I came because I wanted to see if there was any Philippine food, but it was mostly Chinese and Indian," she said.
May is Asian/Pacific American Heritage Month — a celebration of Asians and Pacific Islanders in the United States. It began with a congressional resolution to have an Asian/Pacific American Heritage Week during the first week of May in 1978. In 1992, Congress passed a law designating the whole month of May as Asian/Pacific American Heritage Month.
Around the cafeteria were displays done by students to show history, culture and artifacts of different Asian countries.
One popular display was for Japan. Rader Pak, though he is of Korean heritage, sat at the Japanese display showing two younger students how to make origami characters. Lucas Lin, who is Chinese American and one of the event organizers, also joined in the origami projects, a skill he said he enjoys and is working to improve.
But it was the music and dance, along with the coming together of cultures, that was the highlight of the evening.
"I'm very happy with the diversity of people and age groups," Lucas said.
The Asian Festival was sponsored by the Churchill PTSA, the group's President Bruce Adelson said.
"What's great is this is student organized," he said. "Asian students are the largest group of color at Churchill. They have done such a great job."