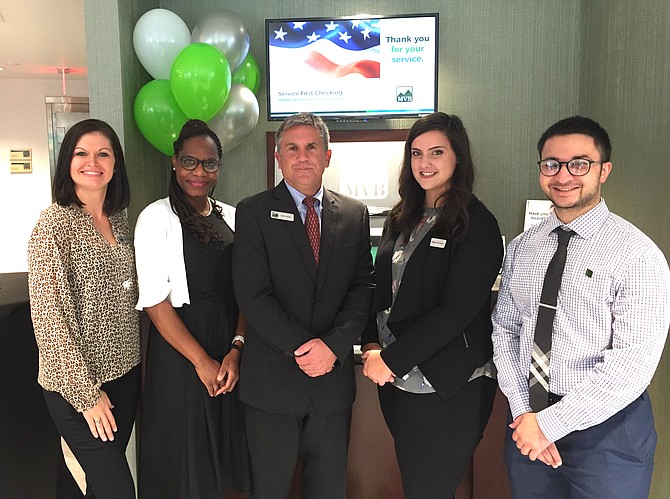 MVB Bank, Inc., a wholly-owned subsidiary of MVB Financial Corp., has expanded and modernized its presence in Northern Virginia. Recently the company opened a new corporate suite and banking center near the Reston Town Center. On Tuesday, Nov. 13, MVB celebrates its new McLean banking center.
MVB's new banking centers feature some of the region's first Interactive Teller Machines (ITMs). This state-of-the-art technology increases client accessibility with extended hours of operations and offers enhanced security.
"At MVB, we are excited about our new, highly visible locations at Reston Town Center West and McLean. Combined with MVB Mortgage's presence already established in Fairfax County, we are significantly expanding the MVB Financial Corp. brand in the region," said Jamie Nalls, MVB Northern Virginia Regional President. "Opening these new banking center locations has provided us the opportunity to add valuable Team MVB members, from operations to sales, in the Northern Virginia market."
MVB Bank's new banking center at 1313 Dolley Madison Blvd., Suite 100, McLean, opened on Sept. 4 and is the bank's third location in Northern Virginia.
"Our new branches have strategically expanded MVB Bank's footprint in Northern Virginia. We are excited about the potential here," said Larry F. Mazza, President and CEO, MVB Financial Corp.
For more information about MVB, visit www.mvbbanking.com.