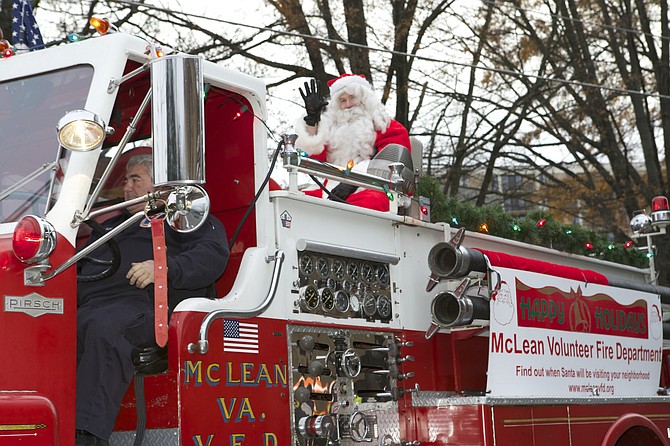 This will be the 10th year for WinterFest and every year the parade gets bigger and better than the year before. The parade will take place as in previous years down Old Chain Bridge Road from Fleetwood to Elm Street. The viewing stand will be at Langley Shopping Center and there will be a variety of food trucks. Pre-parade entertainment will begin at 2:30 and will include local schools performing holiday songs. The parade will step off at 3:30 p.m. and will be emceed again this year by Peggy Fox of WUSA, Channel 9.
To be an entry in the parade, one must register at www.mcleanwinterfest.org. This year's rules are posted on the site and must be agreed to by participants. The parade receives no outside funding, so sponsorships by local businesses and citizens are encouraged to offset the costs of the parade; donor forms for donations to the parade are also on the website.
Old Chain Bridge Road to Elm Street will be closed to traffic at 2 p.m. on parade day until the conclusion of the parade. Street parking will also be prohibited on Beverly Road and a portion of Fleetwood Street on parade day.

Questions about registration or sponsorships can be directed to Trish Butler at sagecommunications@earthlink.net.