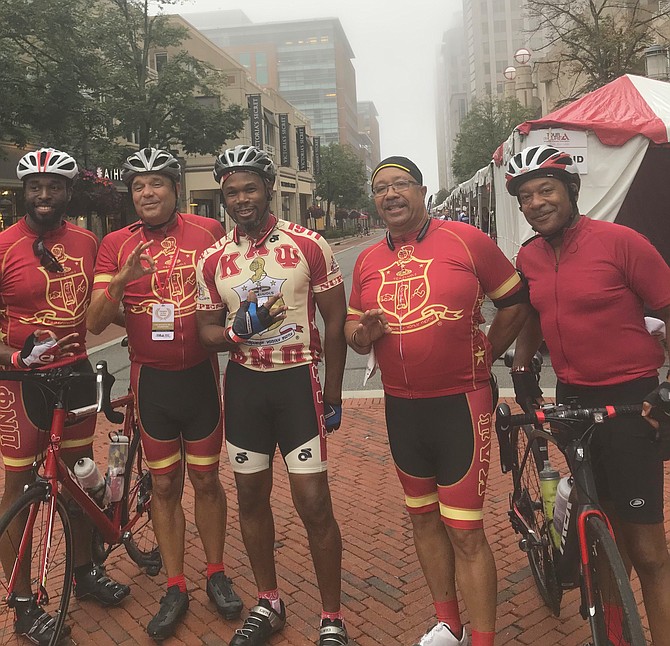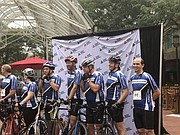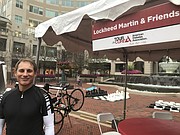 Mark Hoover of Reston, a member of Team Lockheed Martin & Friends, stood beside his bicycle before the start of the American Diabetes Association 2018 Tour de Cure: NOVA. Many cyclists knew someone with diabetes and wanted to do something about it; Hoover came because diabetes touched his family too. "I'm doing this in memory of my niece who lost her life at age 25 from Cystic Fibrosis-related Diabetes," said Hoover.
"Many roads, one purpose," the mantra that sums up what the American Diabetes Association 2018 Tour de Cure: NOVA Reston was about on Saturday, Sept. 8. Part of the countrywide tour, cyclists, runners and walkers from across the region arrived in Reston early Saturday morning to join thousands of other people across the nation with the same passion — to fight diabetes and its burden.

Locally, forty-three teams of individuals, family and friends, and local companies, equaling 401 participants, set out to raise $500,000.

Team Amazon Web Services in Herndon came because they wanted to make a difference. "This brings people together for a good cause," said Dustin Sell, AWS Cyclist Team Captain.
"Diabetes was selected by our employees as one of our major outreach and engagement cause areas," said Michael Coogan, Director of Corporate Responsibility at Leidos in Reston. "We have 24 riders out today."
Team Kappa, made up of Brothers of Kappa Alpha Psi Fraternity Inc., with chapters around the Washington, D.C. Metropolitan Area, wanted to change the future and make a positive impact in the lives of those affected by diabetes. "Diabetes is a big issue with people in our community. We want people to be aware," said Team Captain Tommy Walker of Fairfax Station.
Donations are still being accepted. Mail checks to American Diabetes Association, ATTN: Tour de Cure, 1800 M Street NW #33606, Washington, DC 20033.