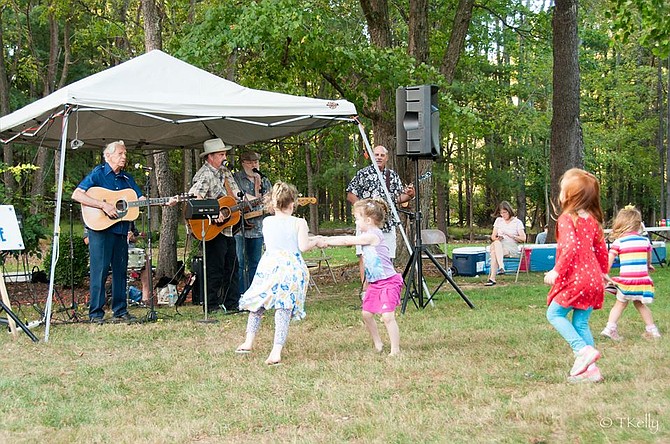 Say goodbye to summer and hello to fall at the St. Francis Fall Fest, held from 3-7 p.m. on Saturday, Sept. 29. St. Francis Episcopal Church invites everyone to an afternoon of bluegrass music, Mookie's BBQ, Great Falls Creamery treats and wine tasting by the Wine Outlet. A silent auction of items for all ages will also be featured, as well as kids' activities.

Tickets for Mookie's and wine tasting are available for purchase at the door or on the church's website (stfrancisgreatfalls.org). Otherwise, festival admission is free.
In addition to fun for all, proceeds from the festival will support the ministries of St. Francis.
This annual event coincides with the Feast of St. Francis, the church's patron saint. The Fall Fest will be followed on Sunday, Sept. 30 at 10 a.m. with the annual Blessing of the Animals, where creatures great and small (and their owners) receive blessings for the year ahead. You do not have to be a member of St. Francis to bring your animals to be blessed. Information on the Fall Fest and St. Francis Church can be found at: stfrancisgreatfalls.org or by calling the church office at: 703-759-2082.

St. Francis is located at 9220 Georgetown Pike, Great Falls, at the intersection of Georgetown Pike and Riverbend near Great Falls Park.